Bollywood is incomplete without Salman Khan, we all agree to that point, but what makes it special is that Salman's journey in the Indian film industry was never an easy or smooth one. The stardom which he's enjoying now has been a rollercoaster ride since the beginning of his career. Time went on, but he didn't stop entertaining his fans, who eagerly wait for his film for at least once a year. Earlier tabloid news suggested that there is a possibility that a documentary series will be launched soon based on the superstar's journey and seems like it's turning into the reality now.

Salman Khan documentary 'Beyond The star'
33 years passed since we are witnessing Tiger Khan on the big screen. According to the previous tabloid news which mentioned that the idea of the documentary was on the pre-production stage now according to the latest news the docu series which is titled as 'Beyond the Stars' has hit the floor and will soon be having a grand OTT debut. The series will cover Salman's incredible journey along with ups and down in his filmy as well as personal life.SKF Films will produce it alongside Wiz Films and Applause Entertainment. A picture from the set of the documentary which was basically of a ' clapboard has gone viral on the internet, indicating that the second episode, entitled Sarita, is now being shot.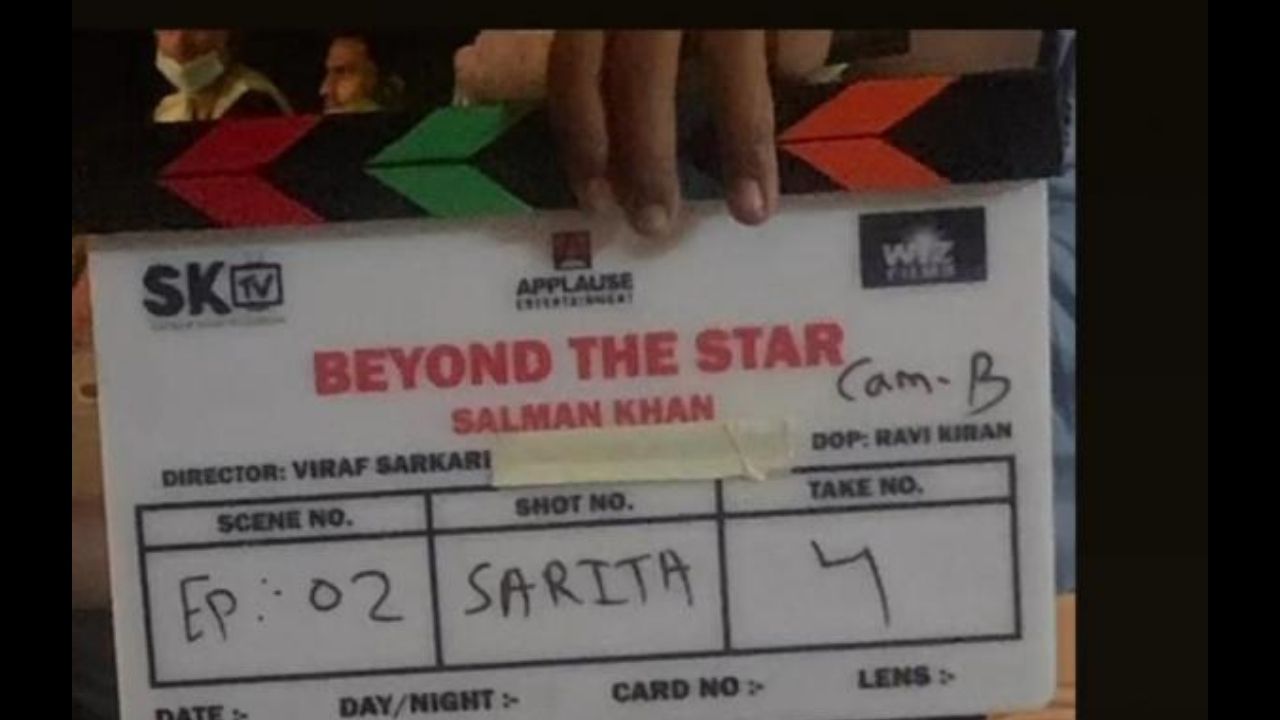 According to the source, reported by Pinkvilla, it stated that "The goal is to document Salman's rise to superstardom while also informing the public on some of the actor's lesser-known facts. This docuseries will feature all of Salman's important aspects from his family to his co-stars, directors, and producers. The preparation work has already begun, and Salman's coworkers will be interviewed in the coming months."


Salman Khan, upcoming movies:
On the work front, Salman is currently busy shooting for Tiger 3 for which the star has been travelling abroad along with co-star Katrina Kaif. Apart from it his bucket list contains Kick 2, no entry 2 along with Ragù Raja Ram