Bhai Dooj 2022: Send these lovely English wishes, quotes, images, Whatsapp/Fb forwards to your brothers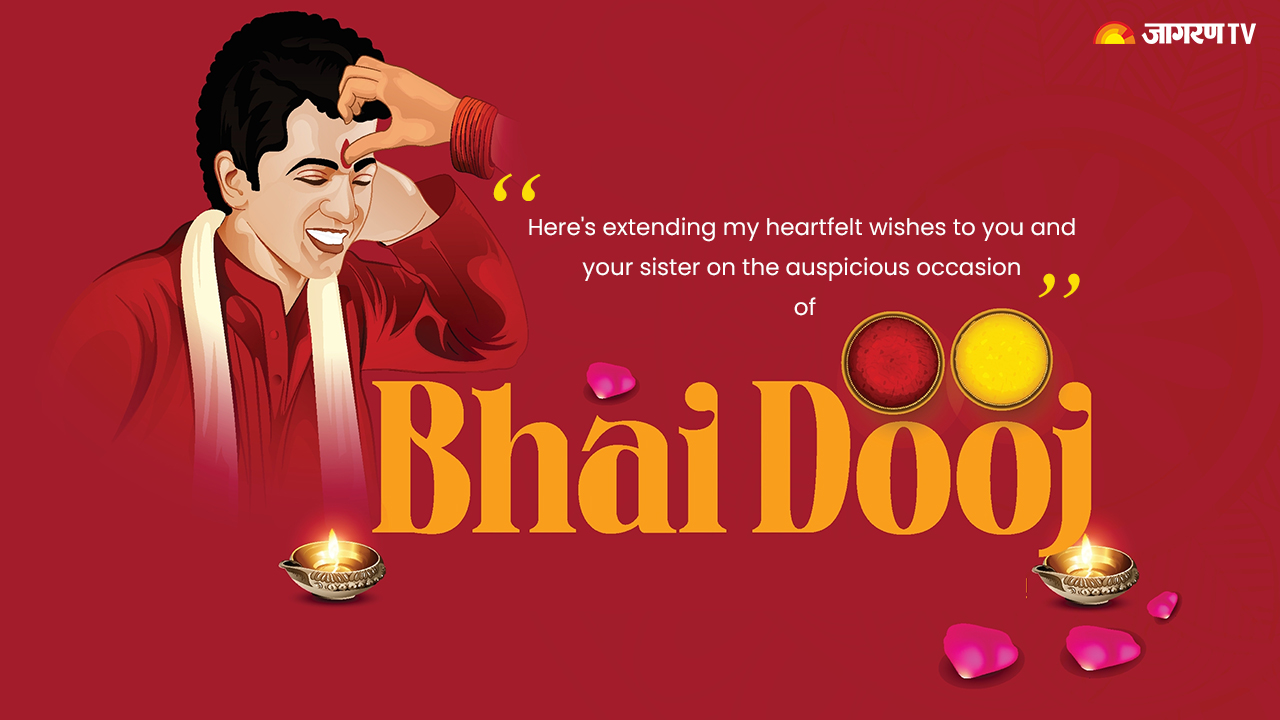 Happy Bhai Dooj 2022: "When you have a brother, who needs superheroes?'One of the five days of Diwali celebrations is Bhai Dooj, also known as Yama Dwitiya or Bhai Phota. As per the tradition on this day sisters pray for the long and healthy life of their brothers while applying teeka and brothers give their sisters beautiful presents. The festival of Bhai Dooj honours the relationship between siblings. Bhai Dooj is observed on October 26 this year.
Bhai Dooj story
On this day, after killing Narakasura, it is believed that Lord Krishna paid a visit to his sister, Subhadra. Who welcomed him by applying teeka on the forehead. This day has since become recognised as Bhai Dooj.
One more story as per our mythology is about Yamraj the god of death and his sister Yamuna. Once he was called by his sister but wasn't able to pay a visit, the next time he arrived he was welcomed with mouthwatering cuisine. After being shown respect and love by his sister, he enquired as to whether she desired a boon. She asked that a day be set aside for her every year when he would always stop by and see her. Since then the day has been commemorated as Bhai Dooj.
Bhai Dooj English wishes
You may express your sorrow; you can share your concerns, and you can share your joy. Thank you for being such a patient brother!
Thank you for making me want to be a better person. Without you, I'd have been lost. Happy Bhai Dooj.
Thank you for making me want to be a better person. Without you, I'd have been lost. Happy Bhai Dooj.
This Bhai Dooj, I pray that you live for hundred years and continue to make fun of me, be my secret-keeper and my shoulders to cry on.
Our bittersweet sibling relationship is the best we have, and I'd never have it any other way. Happy Bhai Dooj to you
There is none who can teach me like you do. I love you for staying up with me and protecting me whenever I need you. Thanks bhai! Happy Bhai Dooj.
Bhai Dooj 2022 images, whatsapp/fb