Bihar: Passengers drag Robber dangling outside the window for 10 KM; viral video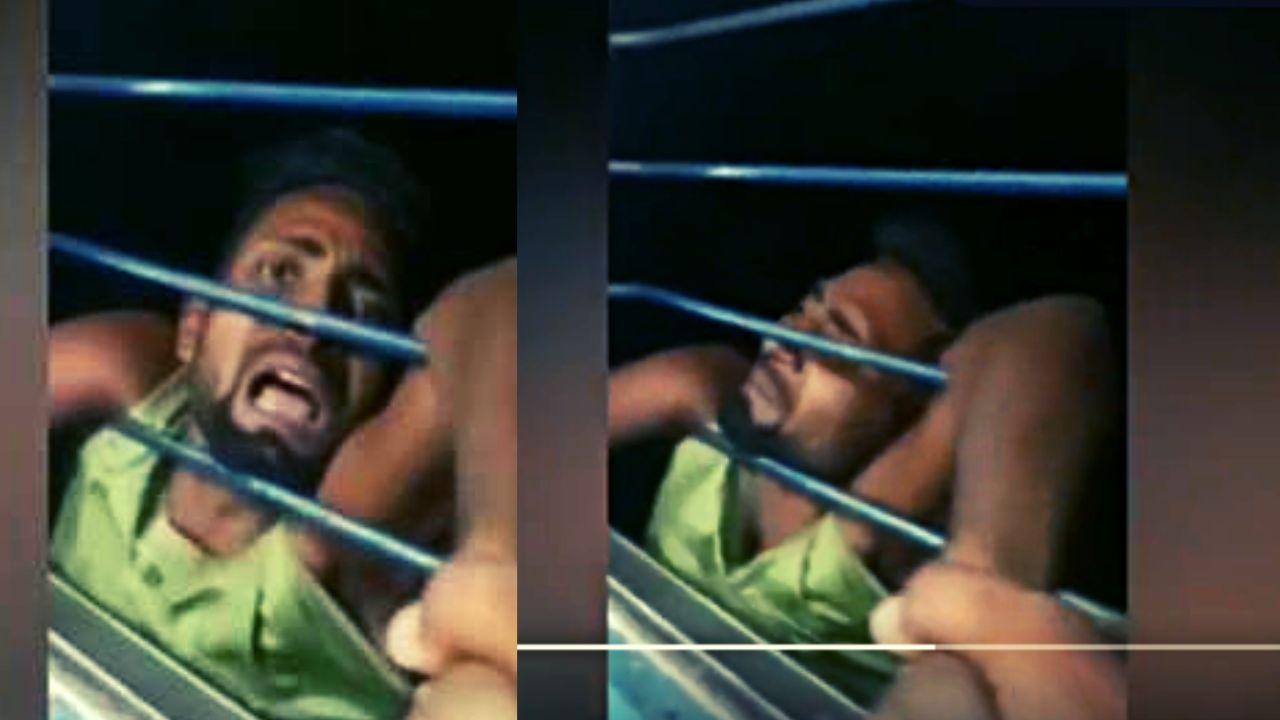 Viral video: Numerous weird videos continue to appear online every day, frequently making headlines. You may have heard of a lot of Chor-Police dramas, but in this one, a thief was given a valuable lesson by the general public. These days, snatching jewellery, cell phones, and other items from train stations is routine. However, one such stunt ended in a terrifying journey for the thief. A robber risked his life in Bihar's Khagaria while attempting to break inside a moving train and steal a cell phone from the window. The passenger quickly grabbed the hand of the robber as soon as he attempted to take the victim's cell phone by inserting it through the train's window as it left the station.
Passengers drags Robber for 10 KM in Bihar's Khagaria
The viral video posted by ANI shows an alert passenger instantly grabbing the hand of the robber as soon as he tried to snatch the phone. The burglar begged to be set free as the train was about to depart the station. He then tried to  put his second arm in through the window rails for the passengers to hold him afloat after refusing his repeated pleadings. The video shows the robber dangling outside the window, apologizing and pleading for his life. The passengers finally let him when the train approached Khagaria, and he fled. 
Viral video of snatcher dangling from train
What happened to the snatcher?
He was afterwards turned over to GRP at Khagaria station. The snatcher's name is  Pankaj Kumar.  He resides in the Sahebpur Kamal neighbourhood in Begusarai. The thief has been taken into custody after a case was filed against him.