Pappu Yadav Arrested: Rajesh Ranjan Yadav alias Pappu Yadav, convenor of Jan Adhikar Party in Bihar and former MP of Madhepura, has been taken into custody by Patna Police. The MP himself announced his arrest on Twitter. However, ASP Swarna Prabhat of Patna says that he has been taken into custody. He had recently raised the issue of not using 30 to 40 ambulances which were recently purchased from the MP's fund of BJP MP and former Union Minister Rajiv Pratap Rudy from Saran. Two FIRs have also been registered against him in this case. An FIR has been lodged against the former MP in some other places in recent days for unauthorized entry into hospitals.
The news of House Arrest
A Force of five police stations was pressed into custody to detain the former MP from Patna's Mandiri residence. This area falls in the Buddha Colony police station. Police had started gathering outside his residence on Tuesday morning. Initially, it was being said that they might have been arrested in the house. But according to the news that is being received now, the police have reached the Gandhi Maidan police station with them. Pappu Yadav reached the police station in his own car, but he was accompanied by Patna police cars.
Pappu Yadav gave Information about his arrest on Twitter
Former MP Pappu Yadav has given information about his arrest by tweeting a while back. He has told that he has been arrested and taken to Gandhi Maidan police station. It has not been revealed yet in which case he has been detained.
Pappu said - 'I will keep raising the voice, even if you give me the death punishment'
The former MP has said in another tweet that he is being punished for saving lives during the Corona period. He has challenged Prime Minister Narendra Modi and Chief Minister Nitish Kumar, saying that he will not stop his mission even if the government hangs him. He has said that he has risked his life for saving the patients suffering from Coronavirus and helped them.
The Arrest is a threat to Humanity
Hindustani Awam Morcha national president Jitan Ram Manjhi tweeted on the arrest of Pappu Yadav on Tuesday and said that if a public representative serves the public day and night and should be arrested in lieu of that, such an incident is dangerous for humanity. There should be some action only if there is a judicial inquiry before such cases, otherwise, public outrage is bound to happen.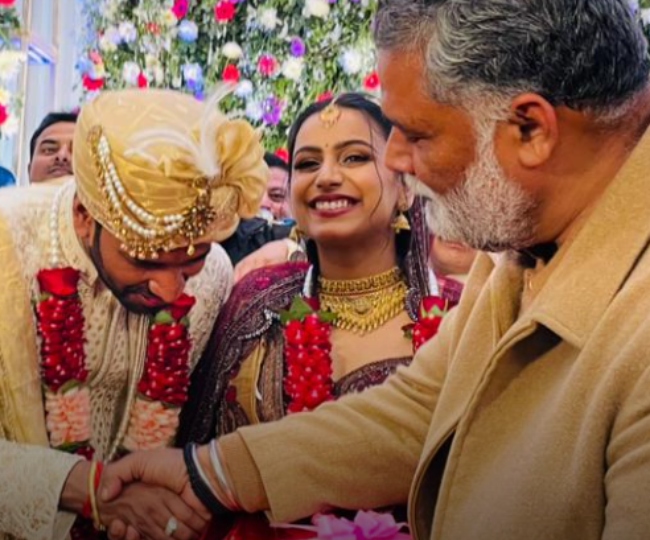 Arrived at PMCH Covid Ward despite warning 
Patna's SSP Upendra Kumar Sharma said that Pappu Yadav was constantly wandering nearby the Covid ward. While he was instructed not to leave the house without any reason. On Tuesday, it was reported that he had reached the Covid ward of PMCH and violated the Covid Guidelines. After this, the police got a call because of him, the patients were having trouble with the treatment. After which the police took him into custody. He has not been arrested yet. The legal process is going on.
Let us tell you that during the covid pandemic Pappu Yadav was seen constantly wandering near hospitals to help the needy. He was also seen around the crematorium and different districts. Recently, he reached Chhapra and exposed the case of covering more than 30 ambulances from the MP's residence. After this, the police had instructed him not to get out without passing or needless.