Happy Dhanteras 2022: Send your loved ones these lovely wishes, images, Whatsapp/Fb forwards, quotes & more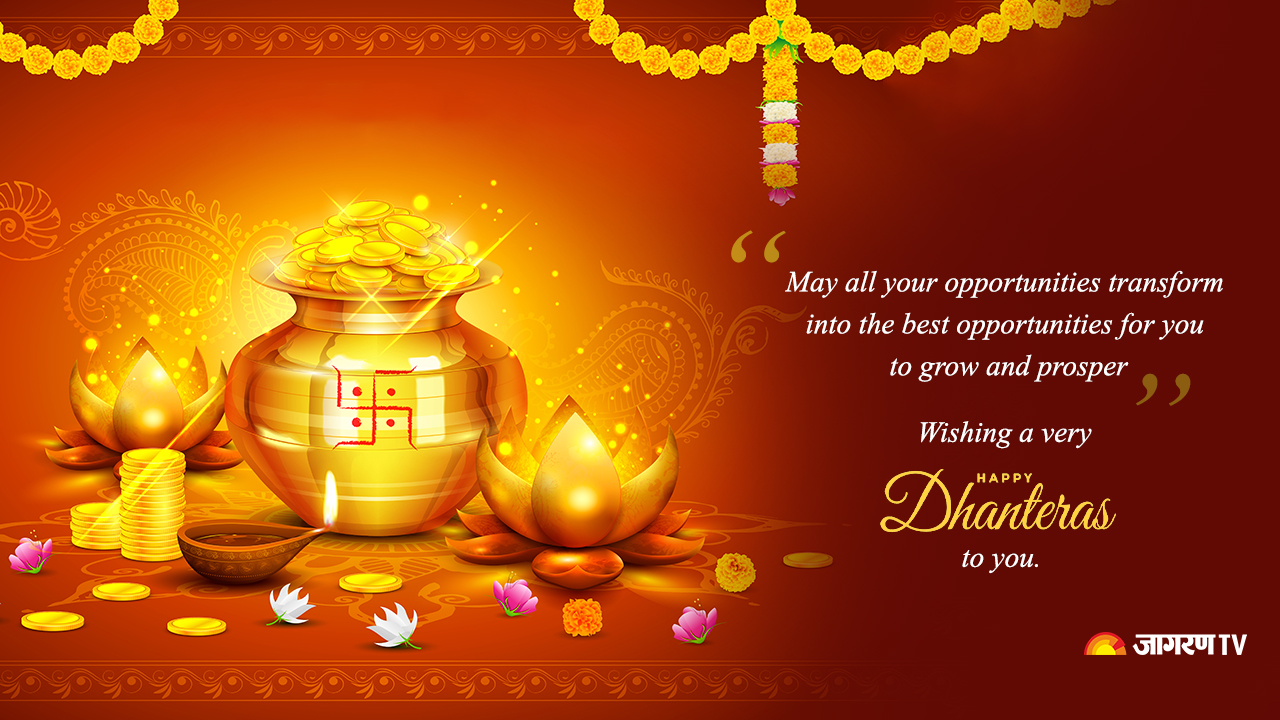 Happy Dhanteras 2022:'May the Goddess of wealth shower her blessings on you, enriching your life with prosperity and happiness. Shubh Dhanteras!' Wishing you all a very colorful and happy Dhanteras. Dhanteras is one of the major festivals celebrated in India ahead of Diwali.   In accordance with the Hindu calendar, it is celebrated on the thirteenth day of the moon's wane phase also known as Krishna Paksha.


Happy Dhanteras 2022
According to custom, Diwali officially starts on Dhanteras in India. This year, Dhanteras will be celebrated on October 23 and 24, 2022. During this time, devotees will worship Goddess Lakshmi and Lord Kubera, often known as the God of Wealth.Dhanteras is a festival where people decorate their homes and buy gold and kitchenware. 
Dhanteras 2022 wishes
'Dear Goddess Lakshmi and Dhan Kuber Maharaj, bless our lives with good health, wealth, and fortune on the auspicious occasion of Dhanteras. Shubh Dhanteras!'
' May you be showered with health, wealth and happiness on this auspicious occasion. Happy Dhanteras to you and your family.'
' Dear Goddess Lakshmi and Dhan Kuber Maharaj, on this auspicious occasion of Dhanteras, bless our lives with good health, wealth, and fortune. Happy Dhanteras!'
'May the divine blessings from Goddess Lakshmi bestow upon you a bountiful fortune. Happy Dhanteras.'
'May the festivities of Dhanteras be full of great enthusiasm and brightness for you. Warm wishes on Dhanteras.'
'Wishing a very Happy Dhanteras to you and your family. Wishing you lots of blessings of Lord Dhanvantri for a healthy and happy life.'
'May all your opportunities transform into the best opportunities for you to grow and prosper. Wishing a very Happy Dhanteras to you.'
' I wish that Maa Laxmi is always there to bless each endeavor of your life and help you write new success stories. A very Happy Dhanteras to you.'
Dhanteras 2022 Images, Whatsapp/FB forwards & more