Happy Diwali 2022 English wishes; send these lovely wishes, quotes, message, Whatsapp/FB forwards to your loved one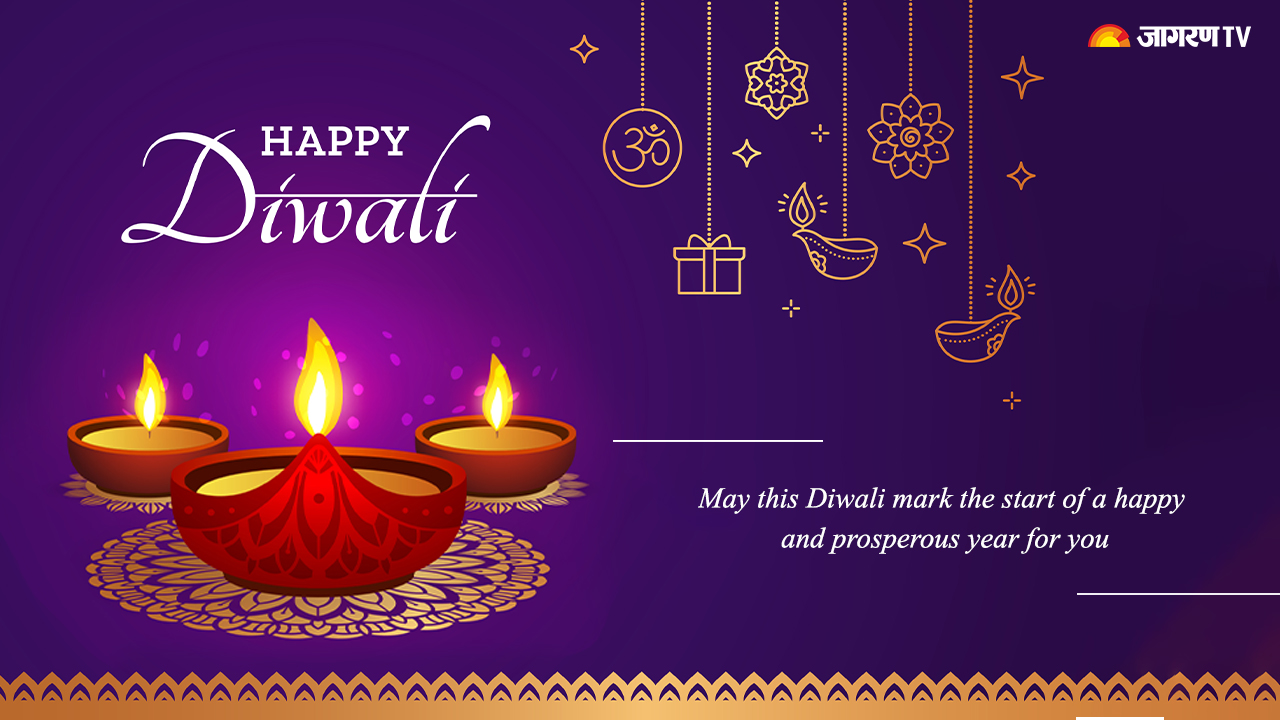 Happy Diwali 2022 wishes: "May the arrival of this Diwali bring with it happiness in your life and lead you towards the path of abundance. Shubh Deepawali." Happy Diwali!!! The festival of light, the season of love, happiness and blessing is finally here. Being one of the much awaited festivals of the year, Diwali surely brings a lot of joy and a smile on everyone's face. People dress in new clothes on this auspicious day, decorate their homes with lights and diyas, and worship goddess Laxmi, Saraswati and Lord Ganesha in hopes of bringing their families and loved ones prosperity and happiness. The festival of Diwali, which symbolizes the triumph of light over darkness, is observed on the Amavasya day of the Kartik month. This year Diwali is falling on October 24th, 2022.
Even while you might host the guests in the evening, sending greetings to loved ones via Facebook, WhatsApp, or Instagram has become more of a tradition in the era of social media. And we know it's quite a task and thereby we have got you all covered. Here are some beautiful Diwali 2022 wishes in English.
Diwali 2022 English wishes
For this special time family and friends get together for fun. Wishing laughter and fun to cheer your days, in this festive season of Diwali and always. Happy Diwali

May Maa Lakshmi, the Goddess of wealth shower you with riches. Here's wishing you ahead of Diwali 2022.

Today, looking at the Rangoli of the house, it seems that Maa Lakshmi and Ganpati themselves will come to our house

May the divine light of Diwali shine with peace, prosperity, happiness and good health in your life. Happy Diwali

A festival full of sweet childhood memories, a sky full of fireworks, a Mouth full of sweets, a House full of diyas and a heart full of joy

On this auspicious day of Diwali, let us celebrate the victory of good over evil and the triumph of light over darkness. Wishing you all a very Happy Diwali

Just like the vibrant colours of rangoli, hope this Diwali brings new smiles, undiscovered avenues, different perspectives and unbound happiness. Have a wonderful Diwali and a great New year

May the arrival of Diwali bring with it happiness in your life and lead you towards the path of abundance. Shubh Deepavali
Diwali 2022 images,quotes,Whatsapp/FB posts & more