Happy Dussehra 2022 English wishes: Images, quotes, sms, whatsapp/facebook forwards, Status & more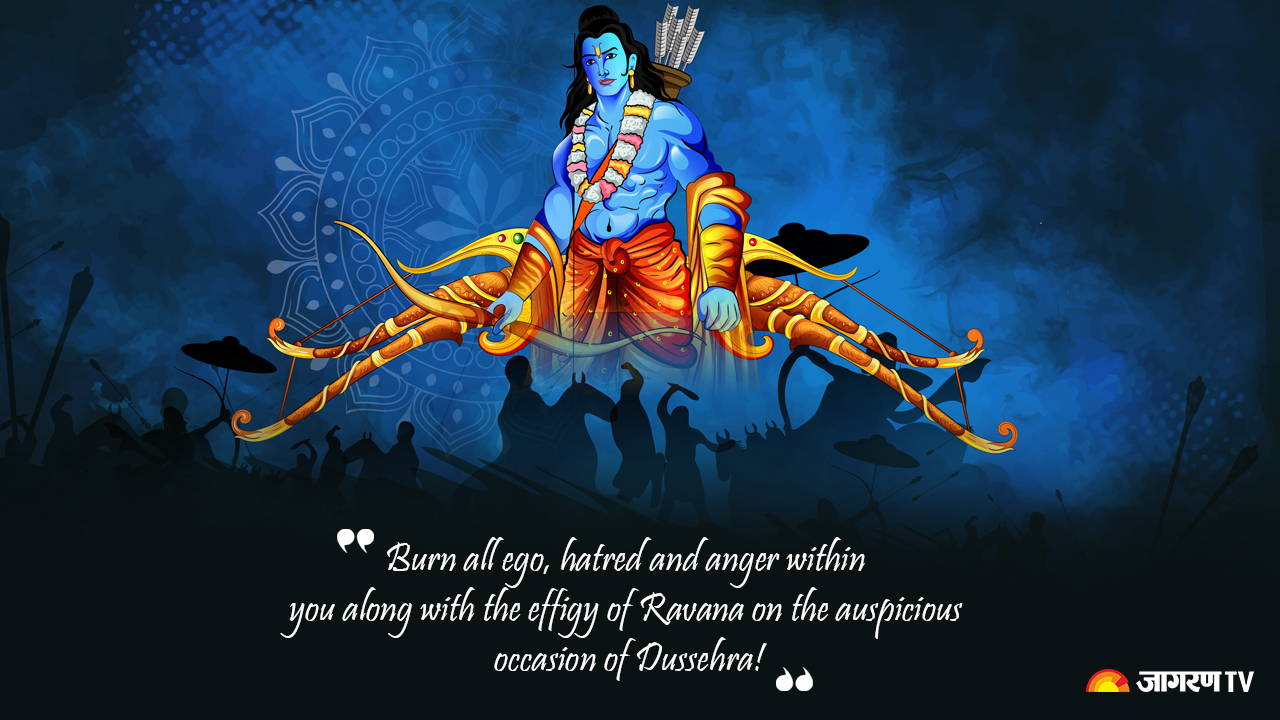 Happy Dussehra 2022: Following a colorful nine days of Navratri today we have landed on an auspicious occasion of Dussehra. The Dussehra festival marks the victory of good over evil, particularly that of Lord Ram over the Lanka king Ravana and that of Goddess Durga against the demon Mahishasur. India observes Vijayadashami, popularly known as Dussehra, with much zeal each year. This year, Dussehra falls on Wednesday, October 5.
How is Dussehra celebrated in India?
The day is celebrated in different ways. Both northern and southern countries celebrate this day with Lord Ram's victory over Ravana. People burn giant effigies of Ravana to symbolise the victory of good over evil. In the eastern and northeastern states of India, it celebrates the demon king Mahishasura's defeat at the hands of Goddess Durga.
Happy Dussehra 2022 English wishes
May Lord Rama keep lighting your path of success and may you achieve victory in every phase of life. Jai Shri Ram. Happy Dussehra 2022

 Here's wishing you and your family good health, wealth, success and prosperity. May you be surrounded by goodness. Happy Vijaya Dashami!

Jai Shi Ram, Wishing you and your family a very happy Dussehra!

May this day clear all hurdles from your life and start new era of well-being. Happy Dussehra!

May this Dussehra burn all the gloom and misery on Earth and bring you happiness and prosperity. Happy Vijayadashami!

May the demon in you always get defeated and the angel always controls your thoughts. Happy Dussehra!
Dussehra 2022 wish/images/ whatsapp/ fb