Ram Navami 2022: Every Year on the Ninth Day of Chaitra Navratri, we also celebrate Ram Navami, the birthday of Bhagwan Shree Ram. Born in Ayodhya, Shree Ram was the seventh incarnation of Bhagwan Vishnu. He took birth as the eldest of four sons of King Darshath. As per the Hindu calendar the birth of Bhagwan Ram coincides with the ninth day of Chaitra Navratri and falls in the month of March or April. 
Ram Navami 2022 Date
Every year, Ram Navami is celebrated across the country with devotion and joy. People worship the idols of Shree Ram along with Lord Hanuman, Goddess Sita and Lakshman. People offer prayers at temples and even share sweets with friends and family. This year Ram Navami will be celebrated on Sunday, 10 April 2022. 
Ahead of the big holy day, here are some heartfelt wishes, messages, status and greeting cards to share with your family and friends.
Ram Navami 2022 wishes
May the almighty Lord Ram bless you all with good things and perfect health. Happy Ram Navami.
May this auspicious occasion of Ram Navami bring a lot of positivity, peace and harmony in your life. Happy Ram Navami.
This Ram Navami, may Lord Ram shower you with his blessings, love, and care. Wishing you and your family a very Happy Ram Navami 2022.
This Ram Navami, may Shri Rama shower you with his blessings. Here's wishing you and your family on this auspicious day.
With the gleam of diyas and the echo of the chants, may happiness and contentment fill your life. Wishing you a Happy Ram Navami.
May the glow of diyas and the reverberation of mantras fill your life with happiness and contentment. Wishing Rama Navami.
The beautiful occasion of Rama Navami is here and I wish that this special day brings lots of happiness and smiles to your life.
This great Ram Navami, May Shri Ram shower his blessings on you. Here's wishing you and your family a very happy day.
Ram Navami 2022 wishes Images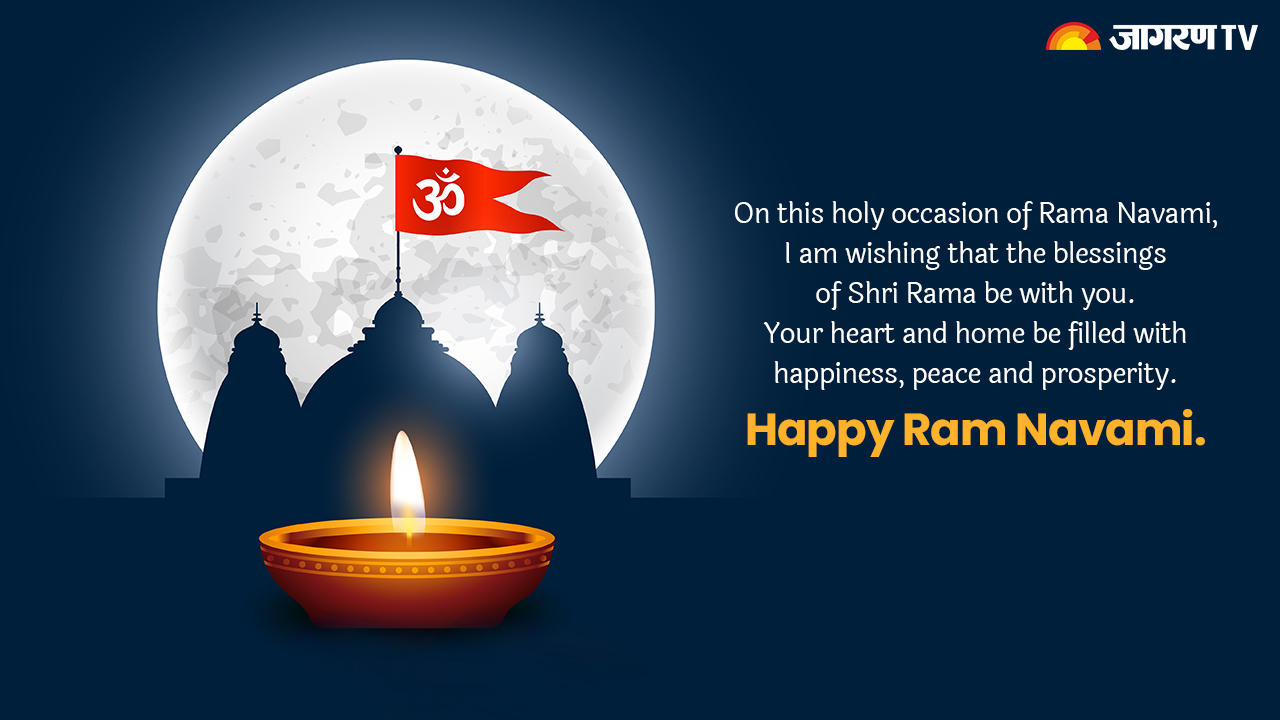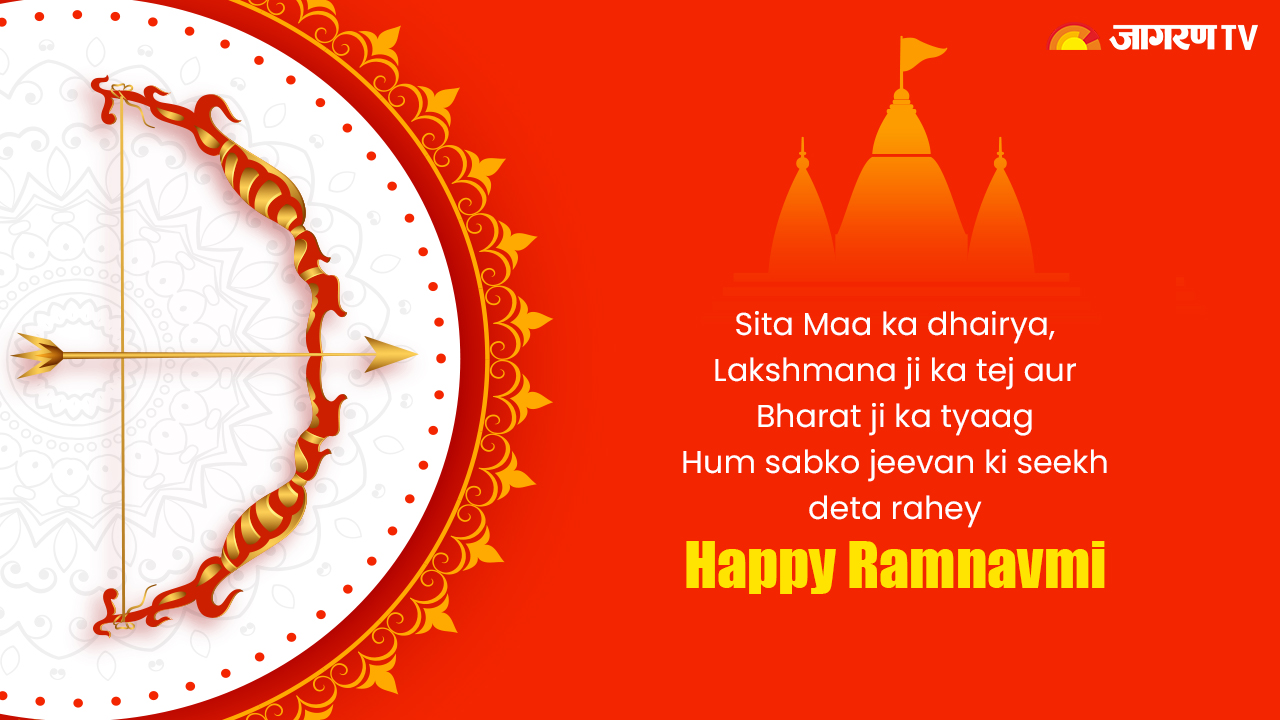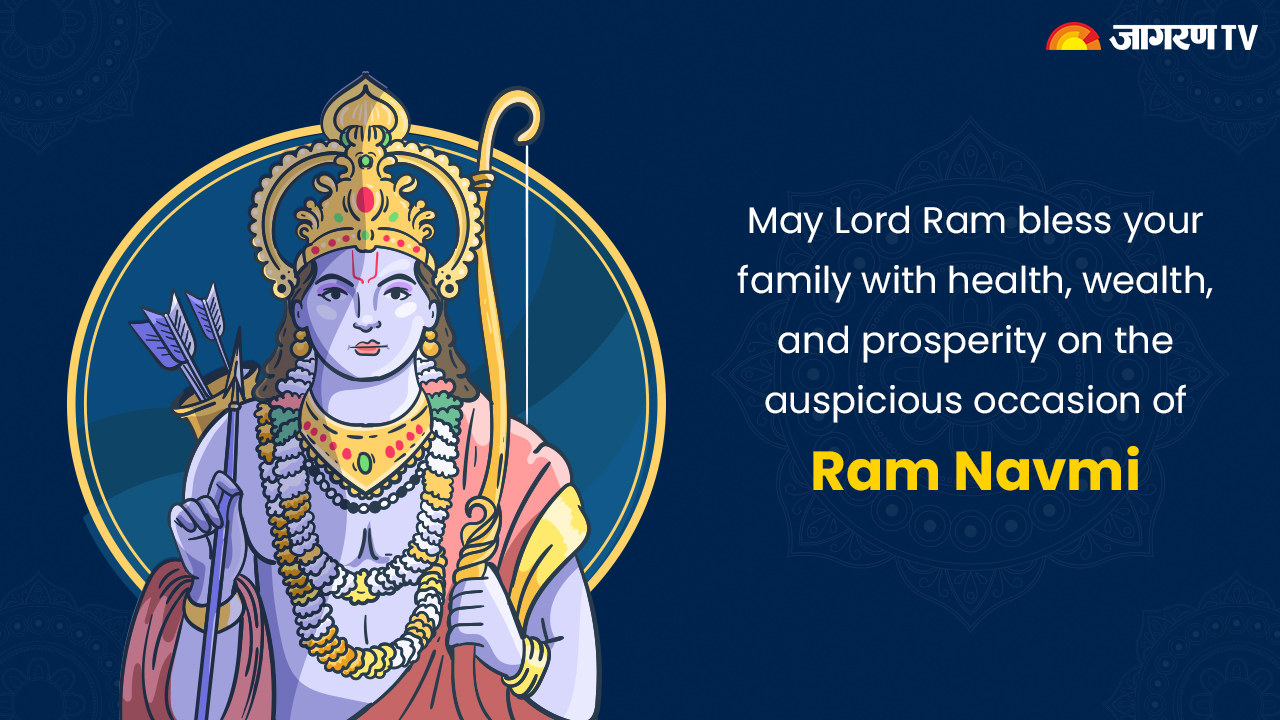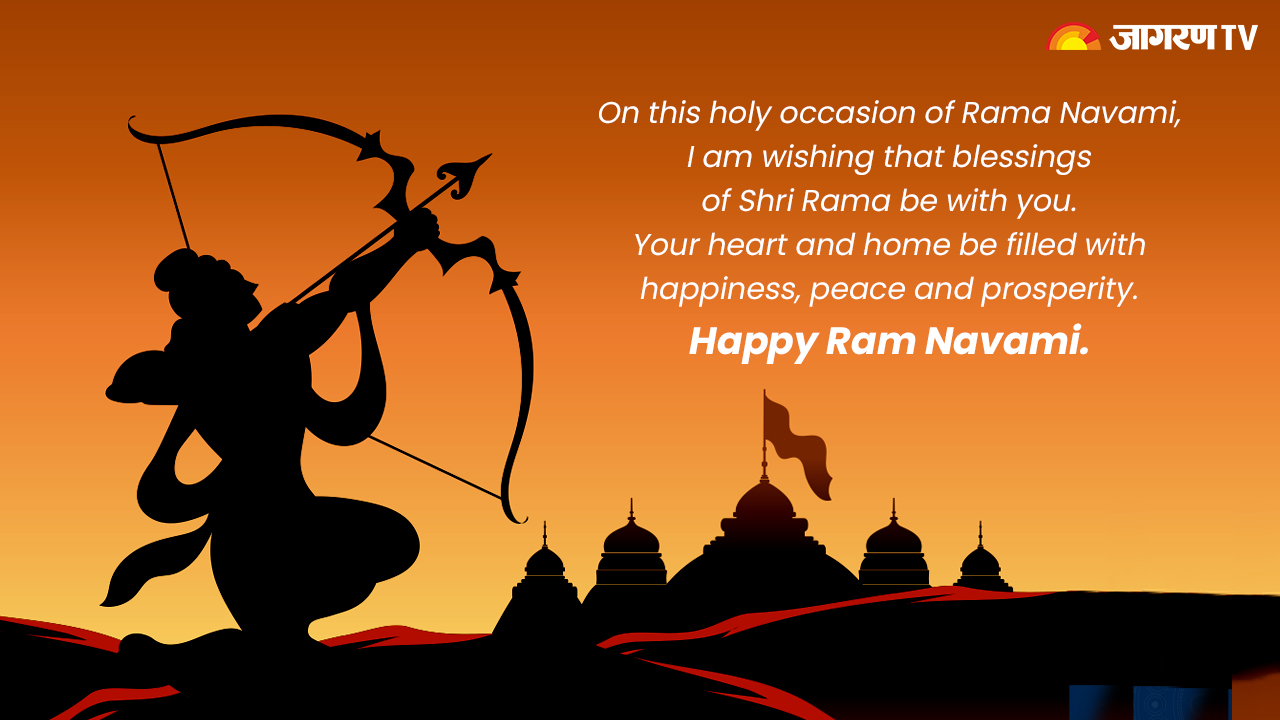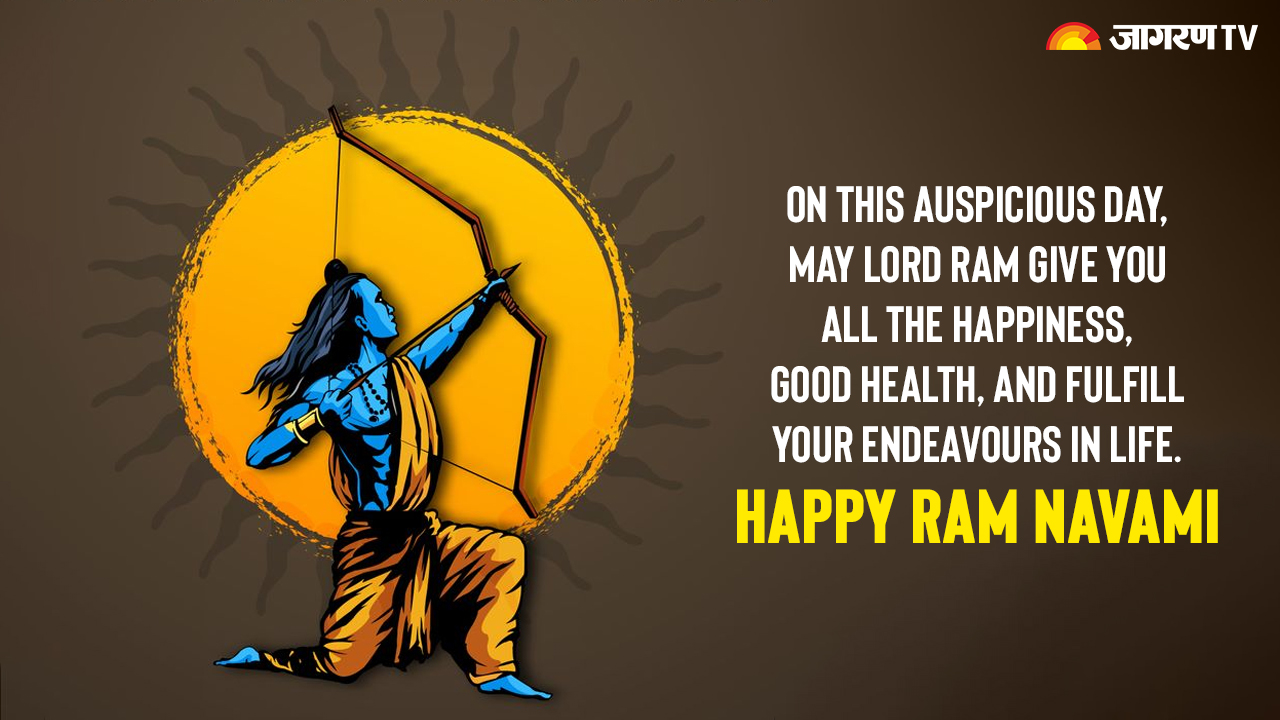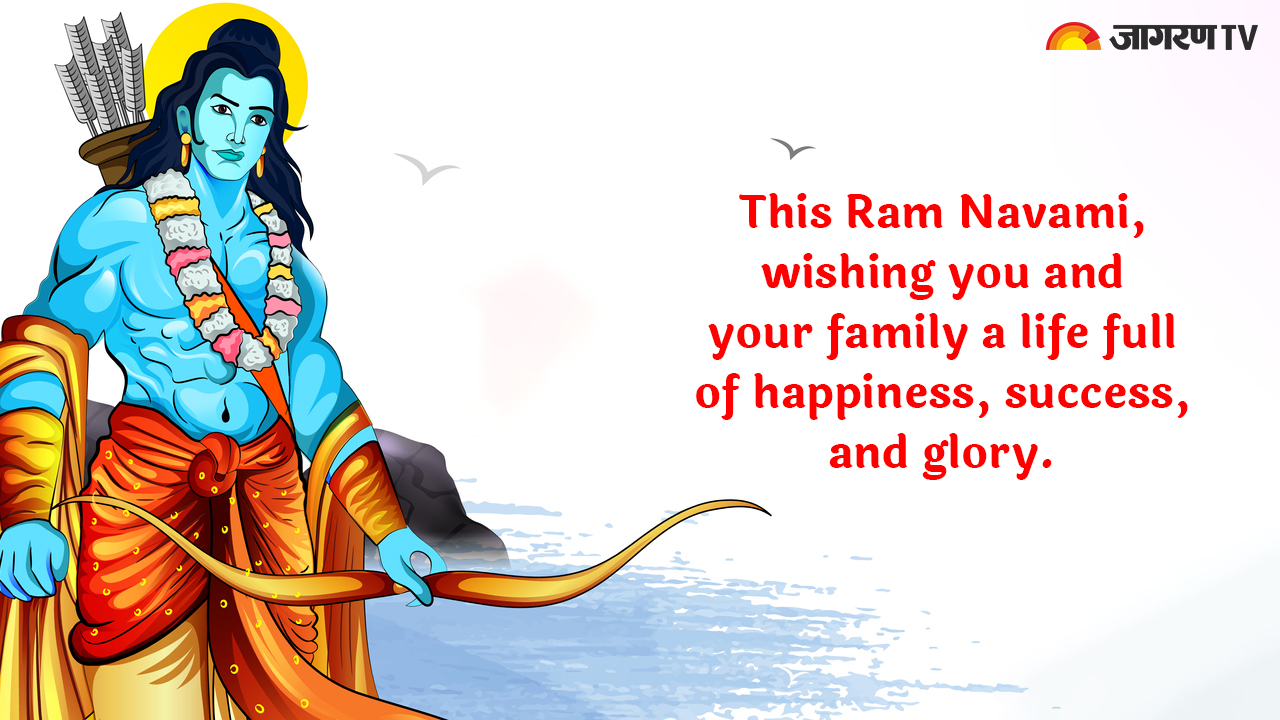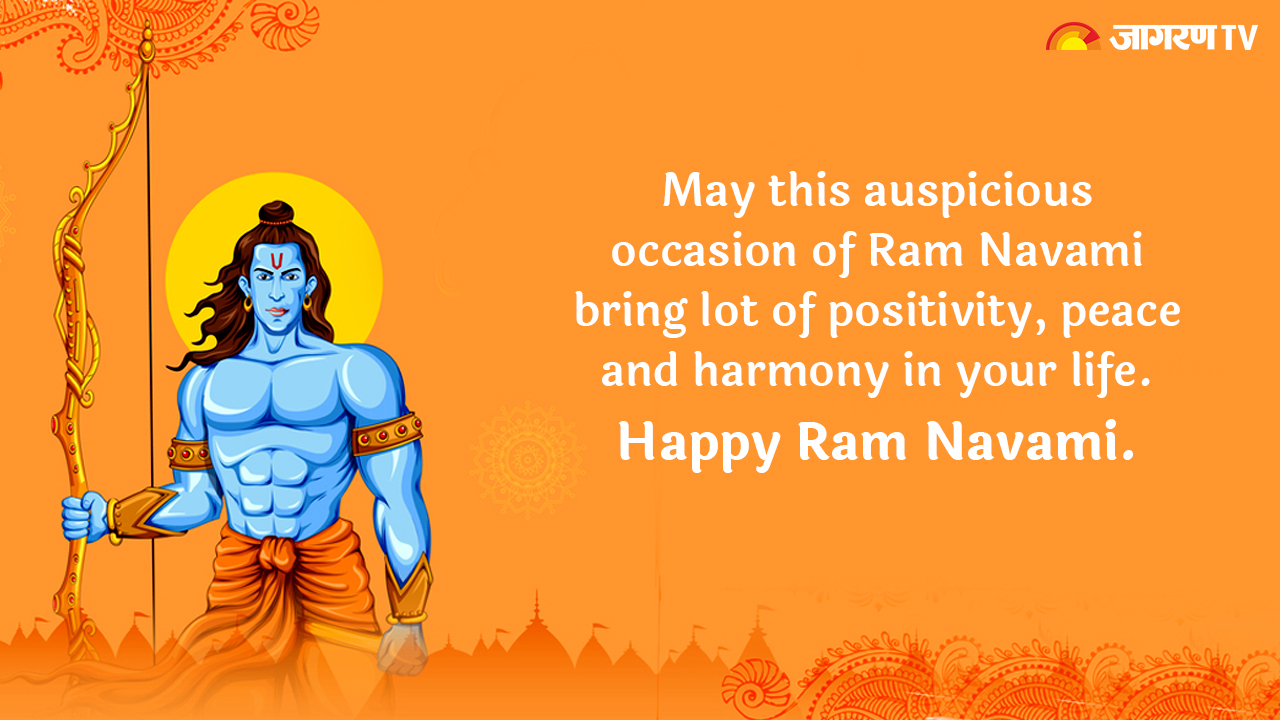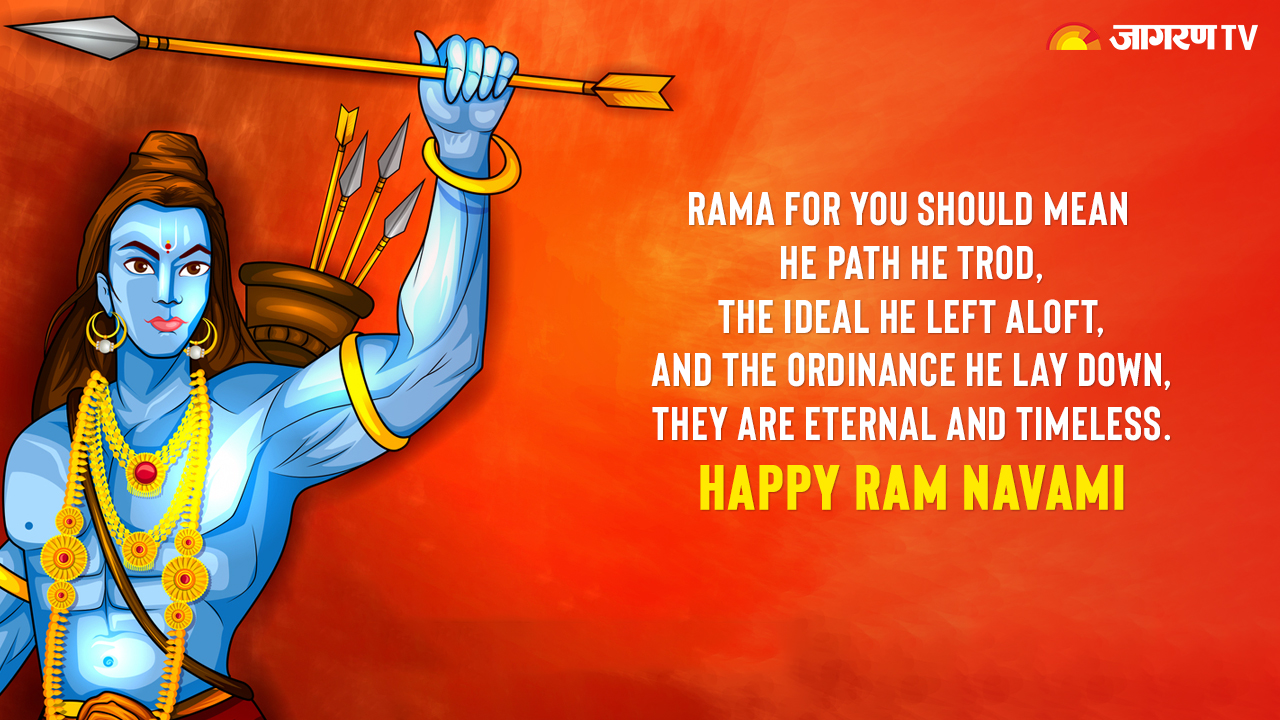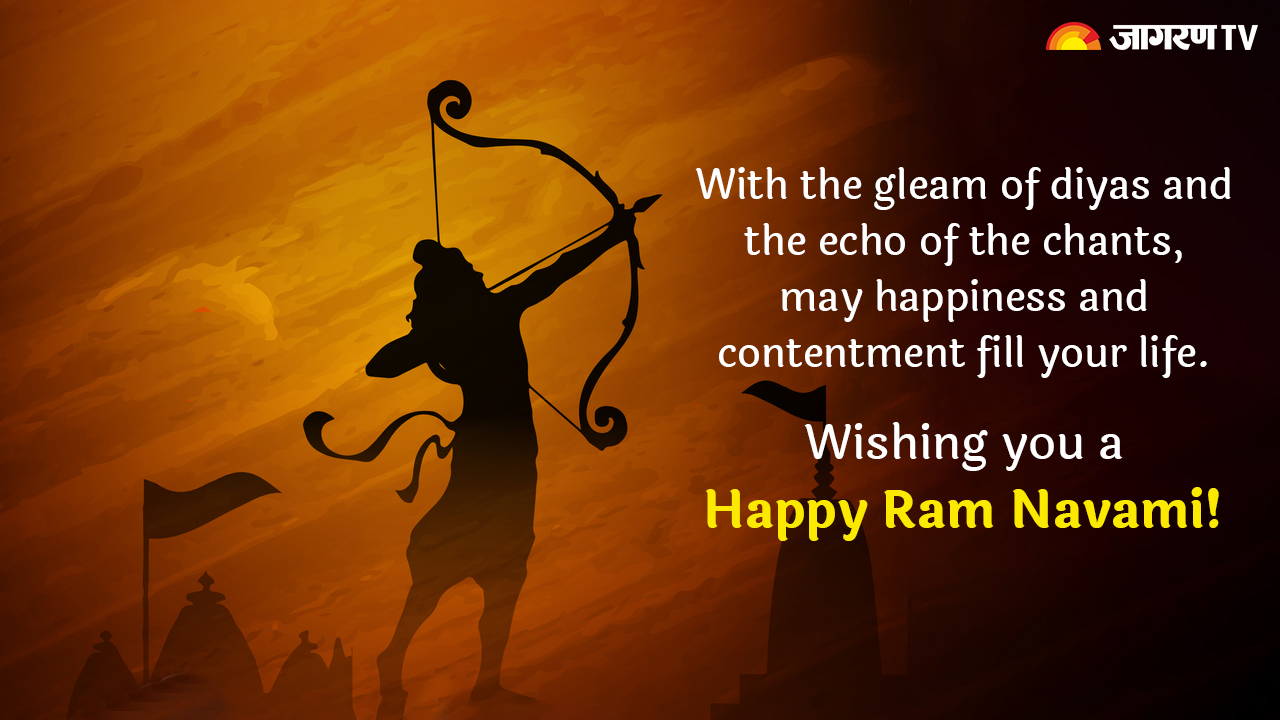 Ram Navami 2022 Quotes
"Abandon pride, which is the same as Tamas-guna (darkness), rooted as it is in ignorance and is a source of considerable pain; and adore Lord Shri Rama, the Chief of the Raghus and an ocean of compassion.
(Page 787)."
― Tulsidas, Ramayana
"Happiness and Sorrow alternate in one's life."
"What Rama Says once, he carries out… As they say, Raghukul Reet Sada Chali Aayi, Praan Jaaye Par Vachan Na Jaayi."
"Dharma is rooted in Truth."
"Some of God's greatest gifts are unanswered prayers."
"God has given us two hands, one to receive with and the other to give with."
"Men must be governed by God or they will be ruled by tyrants."
Ram Navami 2022 SMS 
Here Is The Hoping That Your Life Be Brighten, The Divine Blessing Of Lord Ram. Happy Ram Navami To All.
May Lord Rama Bless You With Success, Happiness And Peace On The Auspicious Occasion Of Ram Navami. Happy Ram Navami To You.
Lord, You Are My Defender, When I Lie Down, I Go To Sleep In Peace, You Alone, O Lord, Keep Me Perfectly Safe. Happy Ramanavami.
Om Sri Ram Jai Ram Jai Jai Ram. Wish You Be Accompanied
With Auspiciousness & Blessings Of Ram Navami
Bhaji Mann Ram Siyapati, Raghukul Eese Deen, Bandhu Dukh Taaran
Kosaladhees Ram Kisi, Bhaanti Bhaji, Ravan Ki Reeti Taji. Jai Shri Ram!