K-Pop: The rise of Korean pop music in India has been as spectacular as the country's obsession for superheroes series, or should we say, the rising popularity might well have crossed all levels of craziness, given how young people are enamoured with this music genre. K-pop is a type of Korean music that is performed by a group of artists and is recognised for its outstanding choreographies, self-written songs, self-composed tunes, and amazing use of videography, among other things.In short, the genre offers a mixture of all forms of entertainment you will find at one place. Well, it won't be wrong that the artists' fan followings and beauty standards plays a trump card in bringing the K-pop wave globally.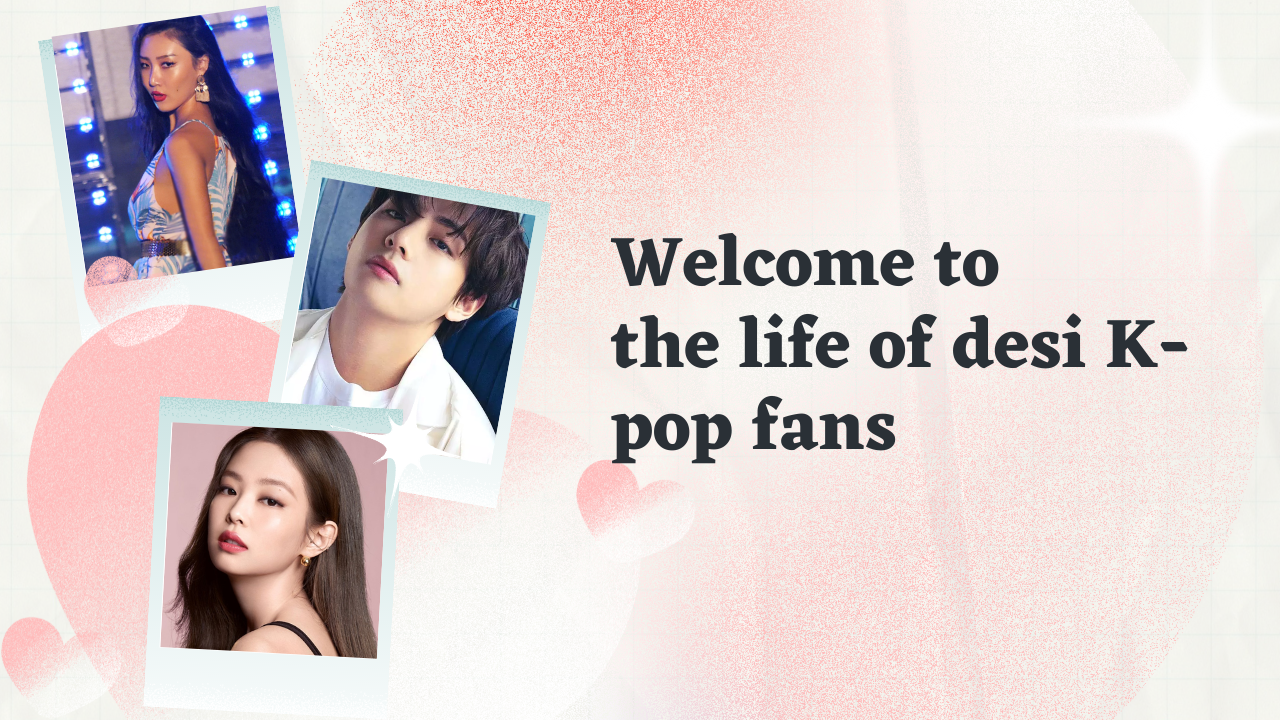 The prevailing pandemic has also given a boost to the Korean K-pop industry in the country from BTS to Blackpink, Exo, Stray Kids and other, the groups have successfully made their strongest fan base in the world's second highly populated country. In the preceding quarter, India has risen a few spots to become one of the top three nations contributing to the views of Kpop acts like BTS and BLACKPINK's music videos on YouTube and other music streaming sites such as Spotify, Wynk, Gaana etc.


History of K-pop in India
Take a look at the country's K-pop history, and you'll notice a lot of lovely things about it. It wasn't something that happened all of a sudden. It happened slowly and steadily in the hearts of young people. When the then-government enforced a ban on Indian entertainment content, particularly Bollywood, the craze for K-pop began to spread in the late 2000s from the North East area of India, particularly Manipur. That's when young people looking for new sources of entertainment found Korean culture, music, and drama. As we all know that Korea being the neighboring country has many similarities to India and that played an ace card in binding two nations. Although the ban was relaxed after, but it was too late for people to come out from the K-pop magic. It slowly started spreading to other regions such as Nagaland, Assam and other parts. In recent years, a large number of Koreans and K-pop idols have visited the Northeast of India. KARD, MONT, VAV, and N-SONIC are only a few examples.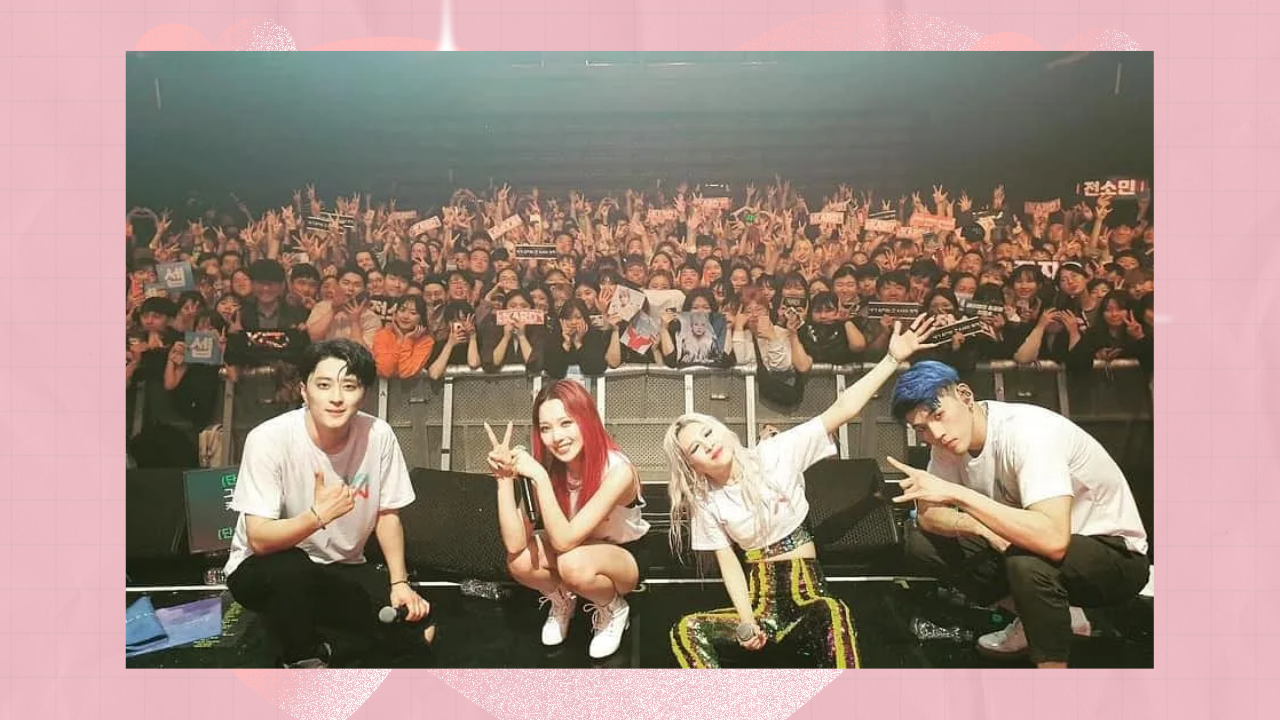 K-pop in India's mainland
The pandemic years gave a big boost to K-pop on the mainland, which had hitherto been confined to the Northeast. People on the mainland have begun to recognize various groups and have begun to put up billboards and organize korean cultural festivals in various regions of Delhi, Mumbai, and Kolkata. BTS fans, known as ARMYs, have recently initiated a number of charity projects in the members' names on their birthdays, and are also doing everything they can to increase their popularity in order to bring as many of their concerts to India as possible. Many other members of the group, including Blackpink, Mamamoo, and Got 7's Jackson, have shown an interest in visiting India.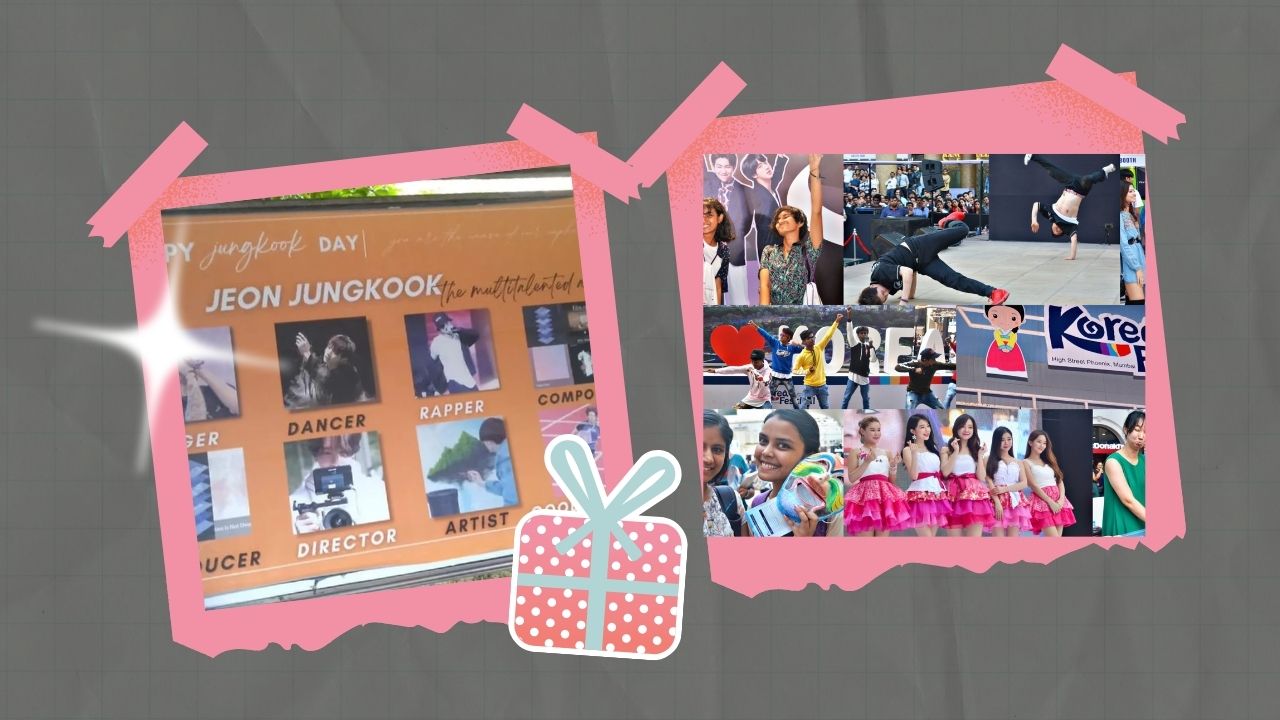 Craze of BTS in India
The most significant and effective growth was noticed due to the rise of BTS, which therefore offers access to the rest of K-pop in the country. The seven boys from the group called Bangtan Soneyondan has not only given anew name to the K-pop but also gave it a worldwide popularity. Their music frequently incorporates hip-hop, and electronic productions. Every member of the band has their own unique qualities, with vocal and rap line combined, their music videos tell vivid, compelling stories. Their very recent release global billboard smasher English songs such as Butter, Dynamite and permission to dance broke several records in and even debuted at no. 1,2 and 3 in Spotify's list globally India globally. The members not only perform in group but also release their solo albums.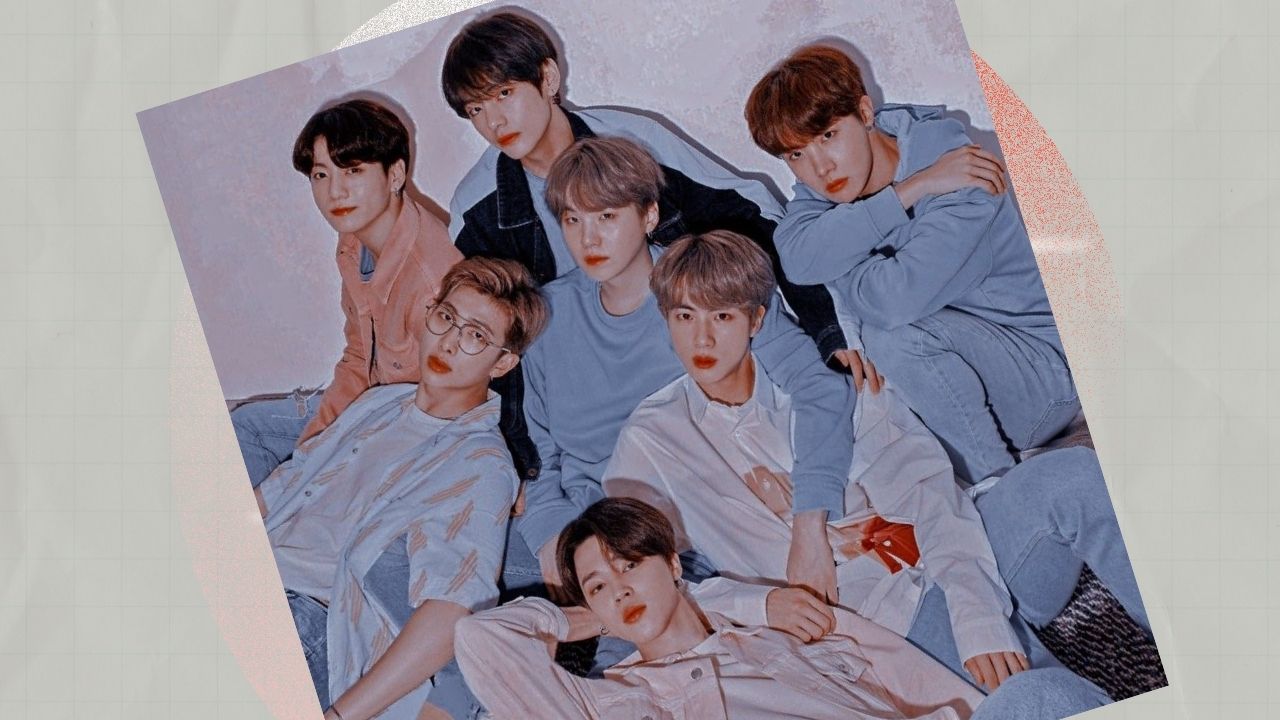 PSY Gangnam Style, the first Hallyu wave in India
Well, if you remember the time when PSY's Gangnam Style caused a stir on the internet, then you will surely know how it all started. PSY's popular track 'Gangnam Style' from 2012 was certainly crucial in setting K-pop to a large portion of Indians. The omnipresence of 'Gangnam Style' back in the day could not be matched. From children to adults and even the older ones back in the days when Internet was not as accessible as it is today started doing the signature step of the song whenever 'Oppa gagnam style' started playing somewhere. This is also correct that many of us never knew back then that it was actually a K-pop song. The song started playing in every party, wedding and other places the same way as the song 'Brazil' got it's mass fan following.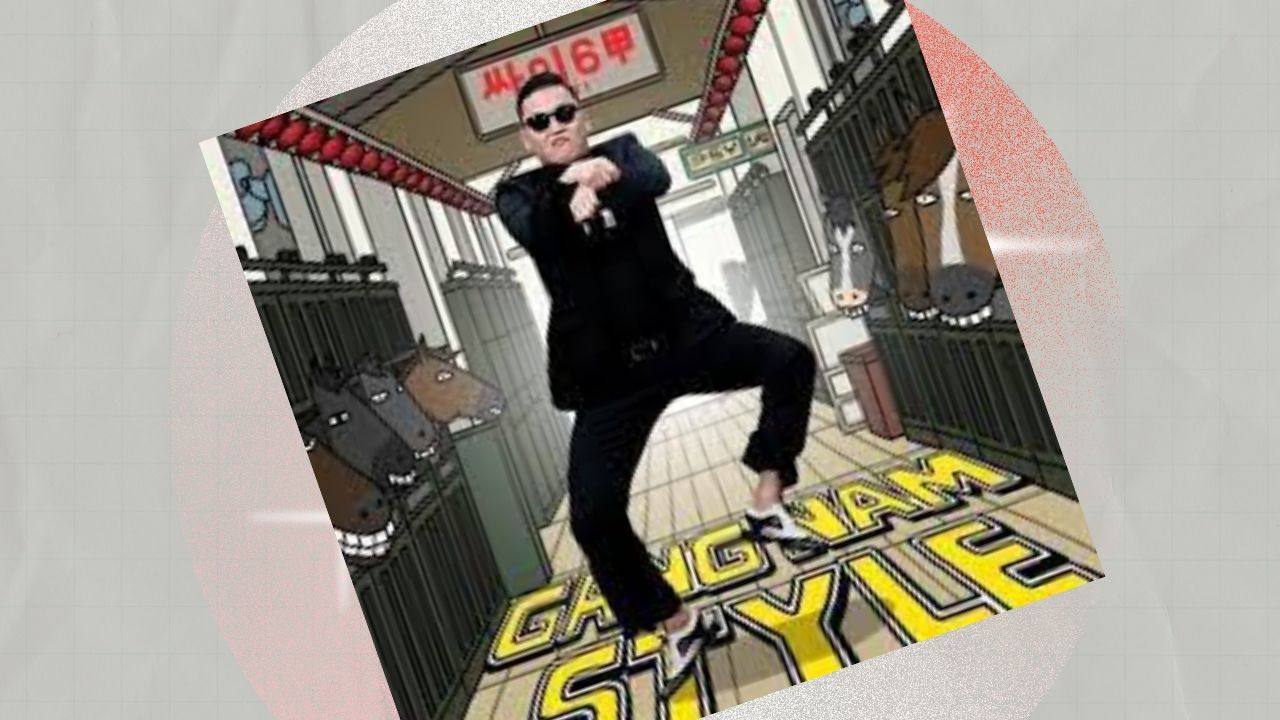 Exo, Blackpink, Txt and Got 7
Apart from BTS there are many more K-pop groups who are widely admired in India and this incorporates girl band Blackpink, Twice, Momoland etc. And of course the beloved EXO and Got 7 who got it's recognition in the country way before BTS. Talking about new groups, Stray Kids and BTS's junior TXT and Enhyphen are also getting much love from the country's K-Pop fans. The days are not away when we will soon witness lined up concerts in the country which the desi fans are desperately carving for.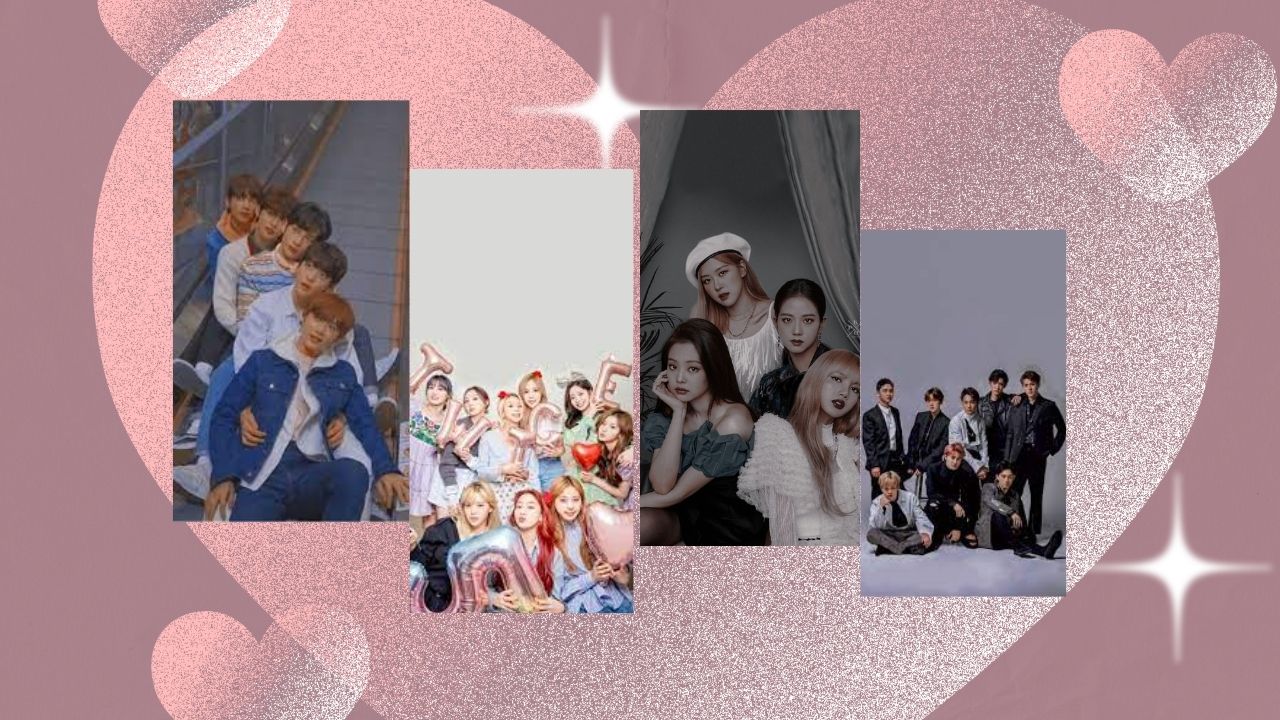 pic credit: Pinterest, Zoom Tv