Kareen Kapoor hilarious reaction to Vijay Varma's K3G 'Poo' acting; fans can't stop laughing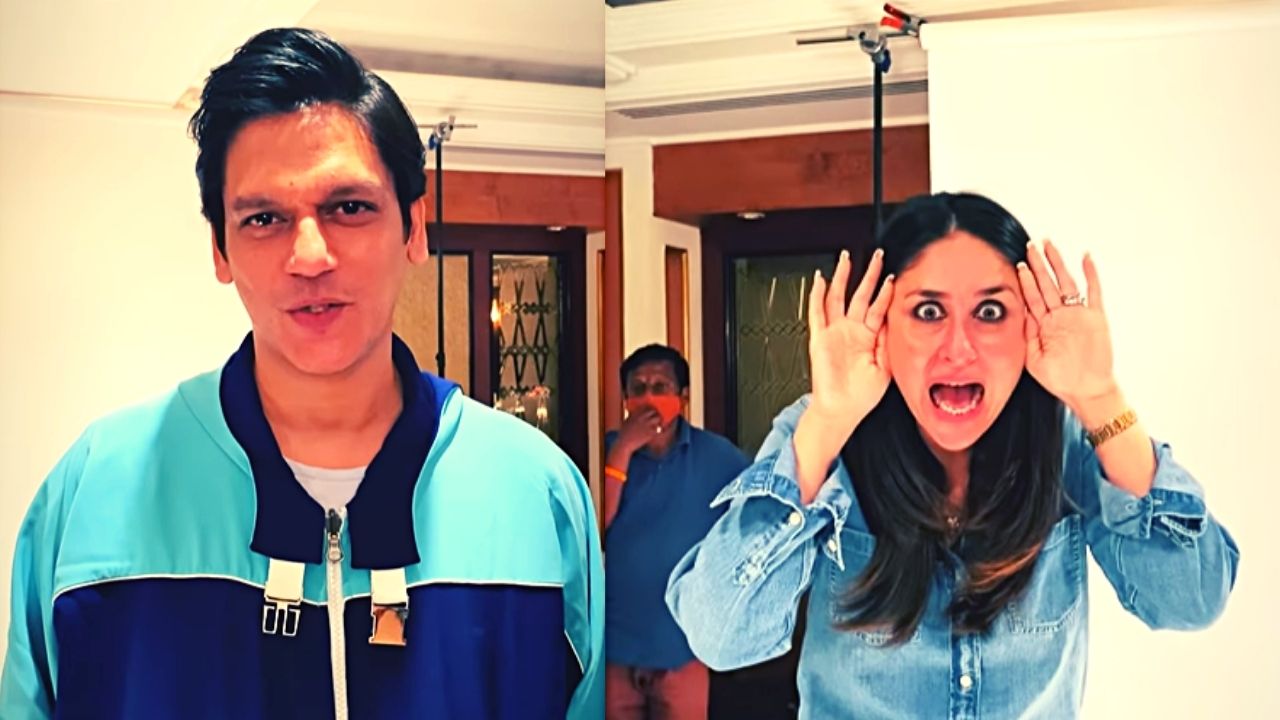 Kareena Kapoor and her iconic character of poo in Karan Johar's Kabhi Khushi Kabhi Gum is never getting old, not only millennials are watching this forever young film. Well looks like Kareena herself is not over her character and whenever she watches or hears someone recreating the scenes she always has the best reaction. This time actor Vijay Varma tried his luck copying poo and Kareena literally had no words to react. 


Vijay Varma recreates Kareena Kapoor's iconic dialogue
In The film K3G we all have our one favorite line from each character, but what people can't stop saying is 'Vo kaun hai jisne dobara mudke mujhe nhi dekha …who is he?'. But our beloved Vijay has a twist in the sequence which left the fans in splits. As soon as completes the line, who is she? The camera pans towards someone in the back and it's none other than Kareena herself, completely shocked with what happened. 


Sharing the fun video entitled 'you are not ready for this'  the actor wrote in the caption."The only Gag I ever wanted to play with kareena kapoor khan, the only and ultimate Poo". 



Soon after this the whole crew busted out laughing as well as the fans and followers in the comment section who cannot stop themselves from commenting on how well Vijay delivered the dialogue with that straight face and how hilariously Kareena reacted. 


Devotion of Suspect X in making
For those who don't know Vijay & Kareena will be sharing the space in the upcoming The Devotion of suspect  X hindi version, which will also mark Kareena's digital debut.