List of What's Leaving Netflix in August 2022 including The Conjuring, PK, Highway and others.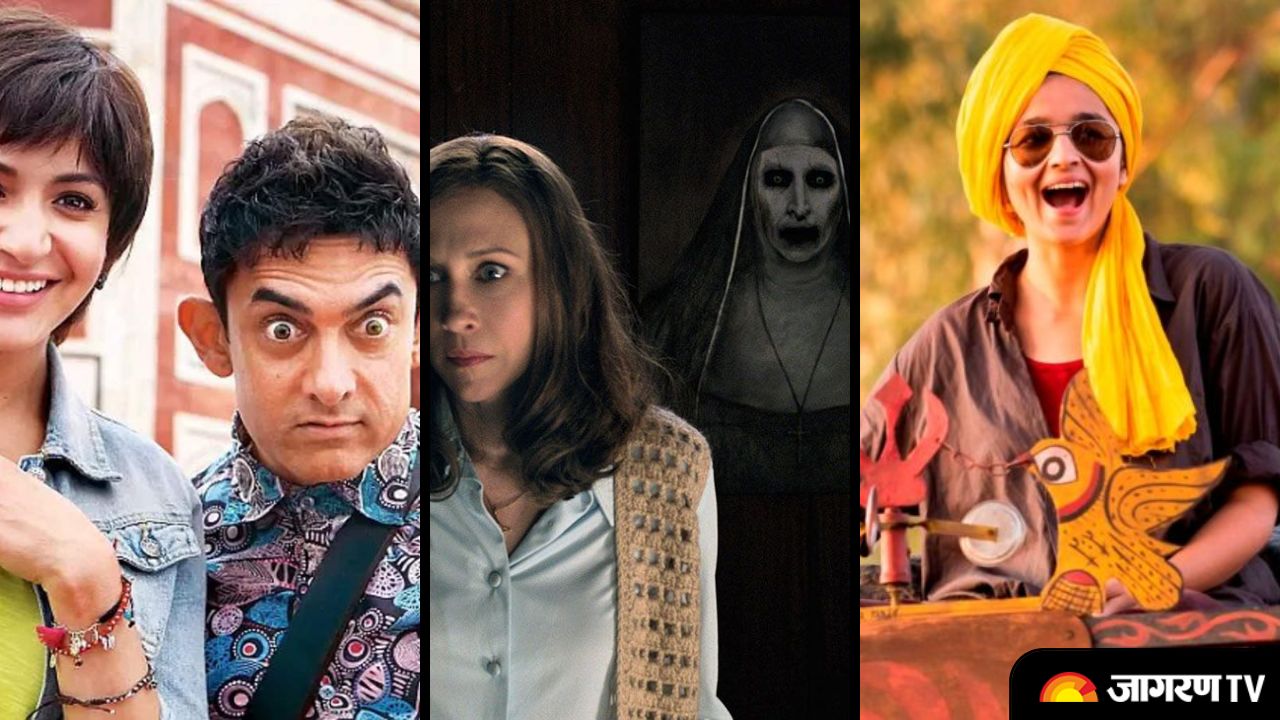 Check out your comprehensive list of everything leaving Netflix in August 2022. As is customary, we will see new arrivals as well as departures from the service in August. Here is a list of all the movies and TV shows that will be leaving soon.
Full List of Removals from Netflix in August 2022
As a refresher on how removals work. A lot of Netflix's content (including Originals) is licenced and only available for a limited time. If a film or television show is listed below, it means that the contract for that title has expired and the actor or actress is about to leave.
List of series and movies leaving on Netflix on August 1st, 2022
2 States (2014)

21 (2008)
Friday Night Lights (Seasons 1-5)

Friday the 13th (2009)

Guzaarish (2010)

Good Luck Chuck (2007)

Haider (2014)

Handsome Devil (2016)

Highway (2014)

I Hate Luv Storys (2010)

I, Frankenstein (2014)

Inception (2010)

Interview with a Serial Killer (2008)

Jackass: The Movie (2002)
Jackass 2.5 (2007)

Jackass 3.5: The Explicit Movie (2011)

John Q (2002)

La Esclava Blanca (2016)

Lavell Crawford: Can a Brother Get Some Love? (2011)

Lean on Me (1989)

Locust (Season 1)

Love Actually (2003)

Main aurr Mrs. Khanna (2009)

Mohenjo Daro (2016)

My Girl (1991)

New York Prison Break: The Seduction of Joyce Mitchell (2017)

Patsy & Loretta (2019)

PK (2014)

Project X (2012)

Poms (2019)

Raajneeti (2010)

Rang De Basanti (2006)

Real Crime: Diamond Geezers (2008)

Rogue Warfare: The Hunt (2019)

Rowdy Rathore (2012)

Sniper: Ghost Shooter (2016)

Tamasha (2015)

Tere Naal Love Ho Gaya (2012)

Texas Chainsaw 3D (2013)

The Blind Christ (2016)

The Blind Side (2009)

The Blue Umbrella (2005)

The Book of Eli (2010)

The Contractor (2007)

The Edge of Seventeen (2016)

The Haunting in Connecticut 2: Ghosts of Georgia (2013)

The One (2001)

The Quick and the Dead (1995)

The Replacements (2000)

Un plus une (2015)

War of the Worlds (2005)

Welcome Home (2018)

You've Got Mail (1998)
List of series and movies leaving on Netflix on August 4th
List of series and movies leaving on Netflix on August 5th
Black Hollywood: They've Gotta Have Us (Limited Series)

Enter the Warriors Gate (2016)

Sin City (2019)
List of series and movies leaving on Netflix on August 6th
List of series and movies leaving on Netflix on August 7th
List of series and movies leaving on Netflix on August 8th
List of series and movies leaving on Netflix on August 9th
List of series and movies leaving on Netflix on August 10th
Demonic (2015)

The Saint (2017)
List of series and movies leaving on Netflix on August 11th
List of series and movies leaving on Netflix on August 12th
List of series and movies leaving on Netflix on August 13th
List of series and movies leaving on Netflix on August 14th
List of series and movies leaving on Netflix on August 15th
For Here or to Go? (2015)

My Teacher, My Obsession (2018)

Real Crime: Supermarket Heist (Tesco Bomber) (2010)
List of series and movies leaving on Netflix on August 16th
List of series and movies leaving on Netflix on August 17th
List of series and movies leaving on Netflix on August 18th
List of series and movies leaving on Netflix on August 19th
List of series and movies leaving on Netflix on August 21st
List of series and movies leaving on Netflix on August 23rd
List of series and movies leaving on Netflix on August 24th
List of series and movies leaving on Netflix on August 25th
List of series and movies leaving on Netflix on August 26th
Buster's Mal Heart (2016)

Couple of Days (2016)

Gbomo Gbomo Express (2015)

Los Herederos (2015)

Taxi Driver (2015)

The Arbitration (2016)

The Visit (2015)

When Love Happens (2014)
List of series and movies leaving on Netflix on August 28th
List of series and movies leaving on Netflix on August 31st