Miss Universe Thailand sports the pull-tabs dress similar to Urfi Javed, pics go viral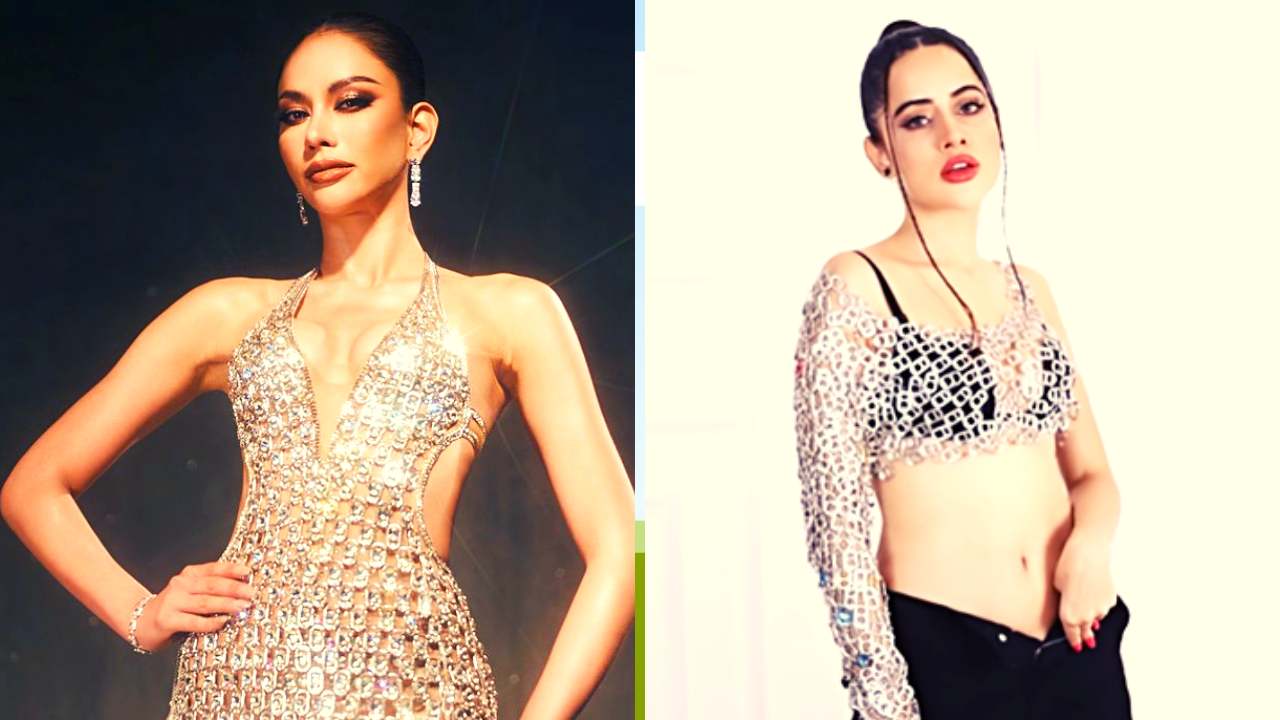 Urfi Javed has become a household name ever since the actress and ex Bigg Boss contestant started hitting the headlines for her sartorial dressing sense and comeback statement on those commenting and trolling her for the same. But fewer people are aware that Urfi, who has been designing her own clothes, was once recognised internationally by renowned Hollywood fashion designer Harris Reed.


And right now, none other than Miss Universe Thailand Anna Sueangam-iam, who stunned viewers with her recycled dress made of drink can pull-tabs during the Miss Universe 2022 preliminary competition on Thursday, is sporting a dress similar to Urfi's. That reminds us of Urfi's dress from a few days ago, where she donned a comparable style and while Urfi's styling was mocked and trolled, people are going smitten over the pageant dress.


Miss Universe Thailand pays sports an upcycled gown
People were stunned and couldn't stop themselves from praising the style as Anna Sueangam-iam walked the ramp in a Pull-tabs dress made from canned drinks. The dress is named as  the "Hidden Precious Diamond Dress" and also includes Swarovski diamond pull-tabs. Given that the model's  father is a garbage collector, the gown has additional significance to the design. The artwork was reportedly created by MANIRAT.
Urfi Javed makes top from can caps 
A few days ago a post shared by Urfi featured her in a video where she can be seen opening the cap of a cola can and taking a sip. Later, she is seen using the can cap to make an outfit rather than hurling it. Cut to the next shot Urfi appears dressed in denim and a black bra paired up with her innovative one sided can cap top.