Petrol Diesel Price: Fuel prices show a hike again with Petrol prices in Delhi nearing Rs. 105/ liter, check the petrol diesel price in your city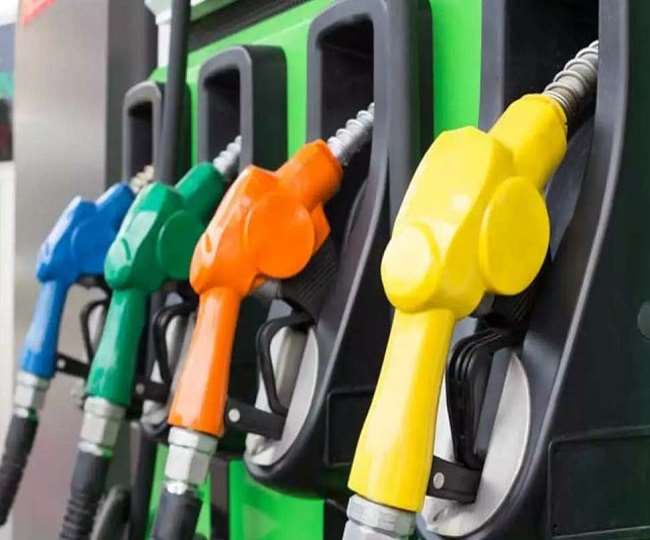 Petrol Diesel Price:
Petrol and diesel prices have surged once again on Thursday. Petrol Price in Delhi at the Indian Oil (IOC) pump on Thursday reached Rs 104.79 per liter and diesel rate in Delhi reached Rs. 93.52 per liter. The petrol price in Mumbai is at Rs 110.75, while the diesel price in Mumbai has reached Rs 101.40 per liter. Petrol price in Kolkata is being sold at Rs 105.43 and diesel price in Kolkata is at Rs 96.63 per liter. After increasing the Petrol price in Chennai and Diesel Price in Chennai are at Rs 102.10 and Rs 97.93 per liter respectively.
Today's petrol diesel price in different cities of India:
The petrol price in Noida is Rs 102.04 and Rs 94.15 per liter is the diesel price in Noida. Petrol in Patna is Rs 108.04 and diesel Rs 100.07 per liter. The petrol price in Lucknow is Rs 101.86 and the Diesel price in Lucknow is Rs 93.96 per liter. Petrol price in Ranchi is Rs 99.27 and Diesel price in Ranchi is Rs 98.71 per liter. Petrol in Chandigarh is Rs 100.86 and diesel is Rs 93.24 per liter. Petrol price in Bhopal is Rs 113.37, Diesel price in Bhopal is Rs 102.66 per liter.
How to check the new fuel rates:
The price of petrol and diesel changes every morning. You can get this information by typing your city code along with your RSP and sending an SMS to the number 9224992249. It must be noted that the rate of tax on petrol and diesel varies from state to state. India imports 89% of its crude oil requirement.
On the first date in October, petrol prices hiked by 25 paise, while diesel prices also surged by 30 paise per liter. In recent times, crude oil prices are hovering around $83 which makes all petroleum products expensive. Considering the trends, the prices of petrol this month it has surged by Rs 3.15 per liter.