Rakhi 2022 English wishes: Send these heartfelt wishes, pics, quotes to your siblings | Rakhi 2022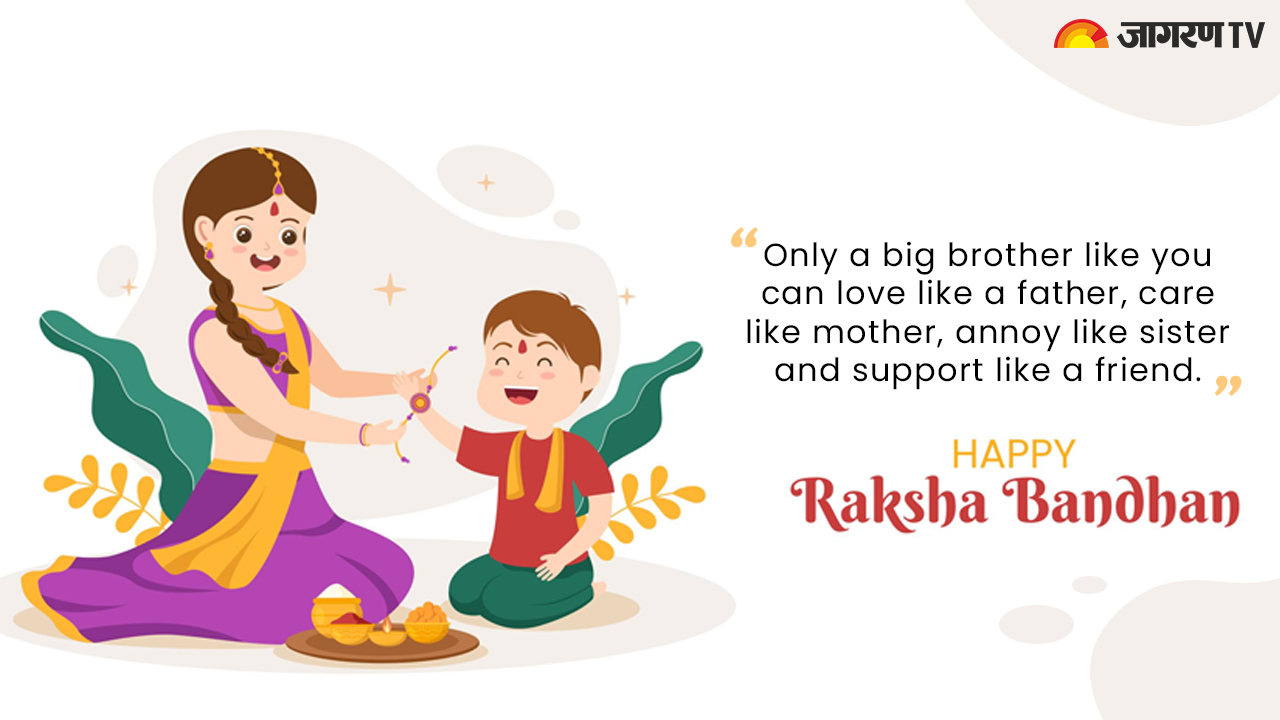 Rakshabandhan 2022 wishes: Excited for Rakhi? Well we are and to make yours more exciting we are here with plenty of Rakhi wishes, quotes, messages, images, Whatsapp/FB forwards and more. Raksha Bandhan, a Hindu event, celebrates the unique bond between a brother and a sister. Raksha, which means safety, and Bandhan, which means bond, emphasise both the affectionate and protective character of brother-sister ties.
Every year, the day of the Sawan full moon is chosen to celebrate the Rakshabandhan holiday. This holiday is a representation of the brother-sister relationship. This year, August 11 will be the day for the Rakshabandhan festival. When the sister fastens the Rakhi around the brother's wrist, she makes a wish for his protection and long life, which is why the celebration is known as Rakshabandhan.
Rakshabandhan 2022 wishes for brothers
No matter how far we are on the pious occasion of Rakshabandhan, our love for each other will never end. I know you are always available whenever I need you. I always pray to God to keep our relationship working for a lifetime.
You are one of the most precious gifts given by the almighty God to me, and I am always thankful to him. You are the most valuable person in my life who always stands by me at every stage of life. Thanks for being with me every time. Will meet soon!
On the pious occasion of Rakshabandhan, I just want to say that I am the luckiest sister in the world to have you as my brother. My love and wishes are always with you. Wish you a happy Rakshabandhan!
You are my best friend who has always been there for me. I know that whenever I need you, you will always be there for me. Thank you for all the love, care and support! Happy Raksha Bandhan!

I am lucky to have a brother like you, I promise I will always be there for you.
Rakshabandhan 2022 wishes for sisters
This holy thread called Rakhi which you tie on my wrist, strengthens our bond of love even more and fills my heart with even more love and care for you. Happy Raksha Bandhan, Sis! 
On this pious occasion of Raksha Bandhan, I pray to God to bless my angelic sister with lots of happiness, health and fortune. Happy Raksha Bandhan! 
We laugh then we cry, we play than we fight. Moments of both happiness and sorrows throughout our life have made our bond stronger. Happy Raksha Bandhan to you, Sister! 
 I wish and I pray that this Raksha Bandhan you will promise to always keep our relationship alive and for a lifetimeMay you be blessed with all the happiness and good health this Raksha Bandhan.
Rakhi 2022 quotes/images