MM Keeravaani, the composer of Naatu Naatu, who honored The Carpenters by singing his rendition of Top of the World during his Oscar acceptance speech, has gotten a heartfelt and unique response from Richard Carpenter, the last surviving Carpenter. In response to MM Keeravaani's rendition, Richard posted a video on his Instagram account in which he can be seen performing with his daughters Mindi and Tracy to a remixed version of the popular song Top Of The World.
Richard Carpenter's video gift
Richard Carpenter offered a touching video along with his nice blog article. He was singing "On Top of the World" in the video. "We are ecstatic about your winning design, and we want you to know how proud we are of you. You are the best there is, and we hope that you now understand that."
 

 

 

View this post on Instagram
SS Rajamouli and MM Keeravani reacts to the post
MM Keeravaani got emotional after watching the video. He wrote, "This is something I didn't expect all. Tears rolling out of joy. Most wonderful gift from the universe."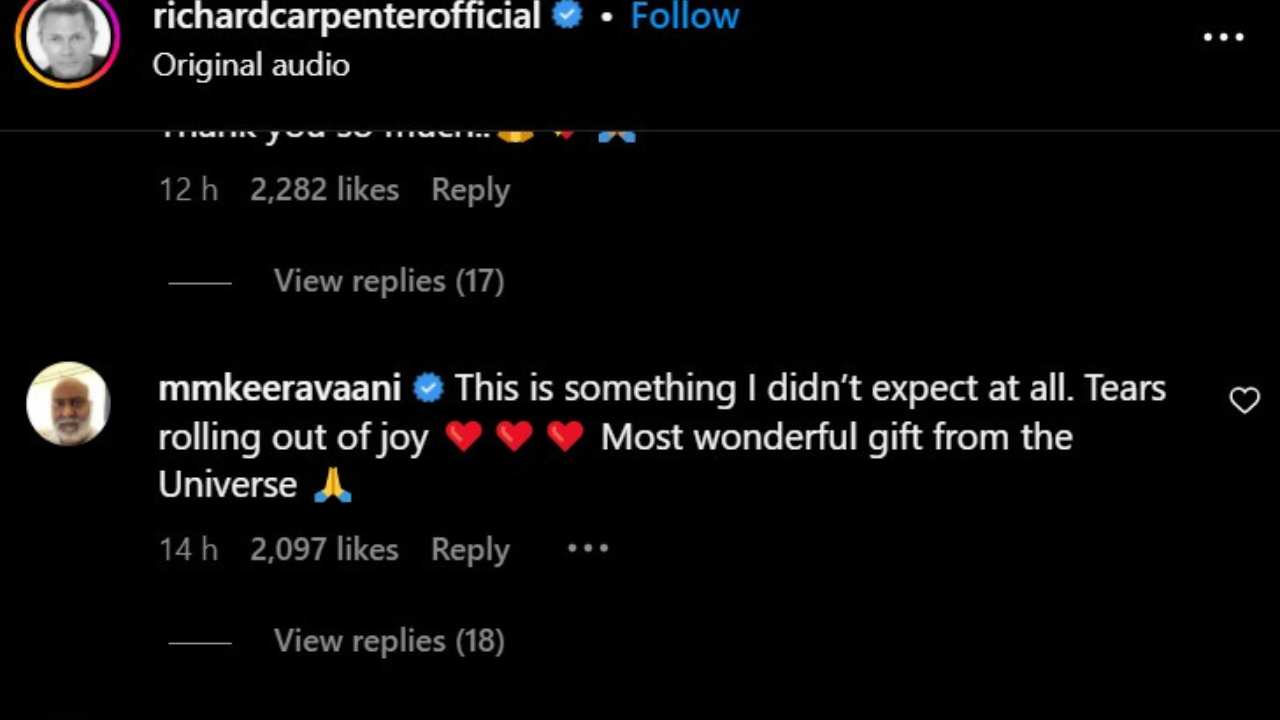 Filmmaker SS Rajamouli commented, "Sir, through out this Oscar campaign my brother maintained a calm composure, whether it is before winning or after he didn't let his emotions out. But, the moment he saw this, he couldn't control the tears rolling down his cheeks... most memorable moment for our family... Thank you so much."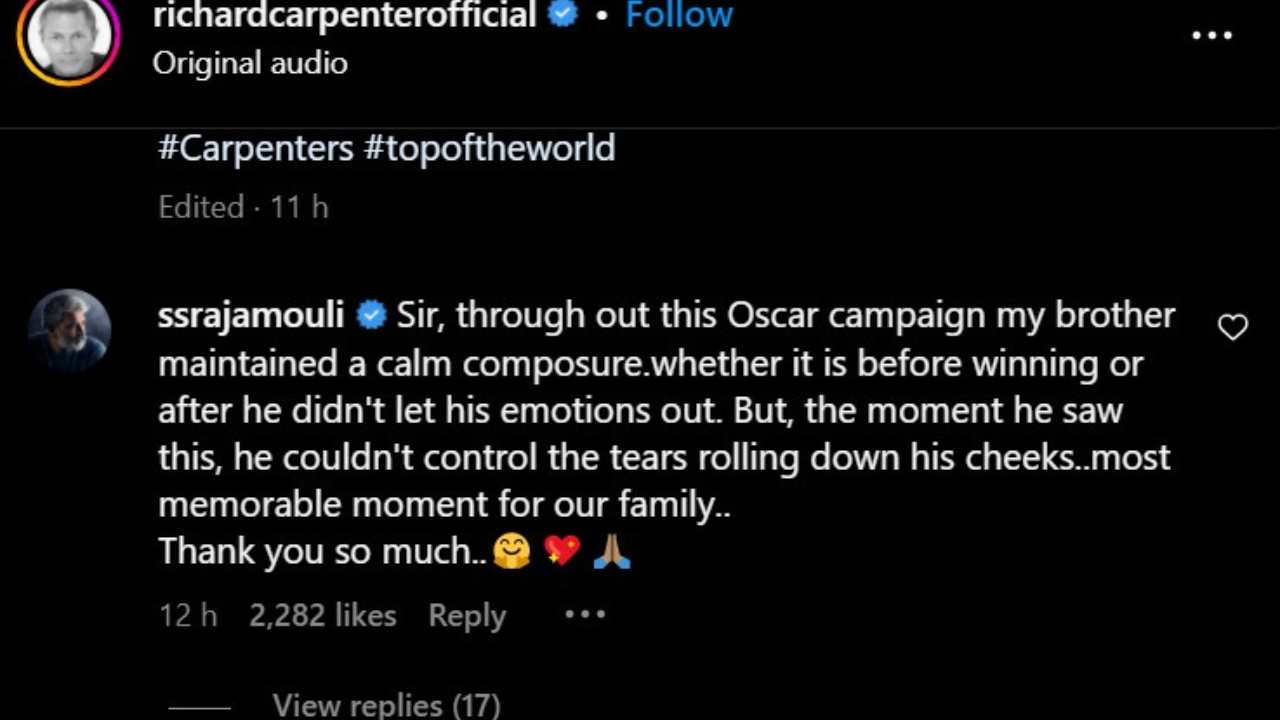 Read More: Who are the Carpenters? The Music Band that inspired M M Keeravani's love for music