Skyesports Mobile Open BGMI ended with a victory over Team TSM on Sunday, December 26. The seven days tournament organized by Skyesports had a massive prize pool of 25,00,00 INR. The Battle went for 42 matches with 18 top teams fought for glory. TSM NinjaJod was named MVP for his epic 85 finishes which contributed for 32% of his team's kills.
Skyesports Mobile Open BGMI Overall Final Standings
From the day one, TSM was finishing in second position, but at the finale they took a big jump and ended the tournament by touching the victory. The Grind champion, Team XO, secured third place with 191 kills and 422 points and the new hot shot Team X Spark faced a bad day and ended in the bottom points in the tournament. 
Here is the Overall Standings-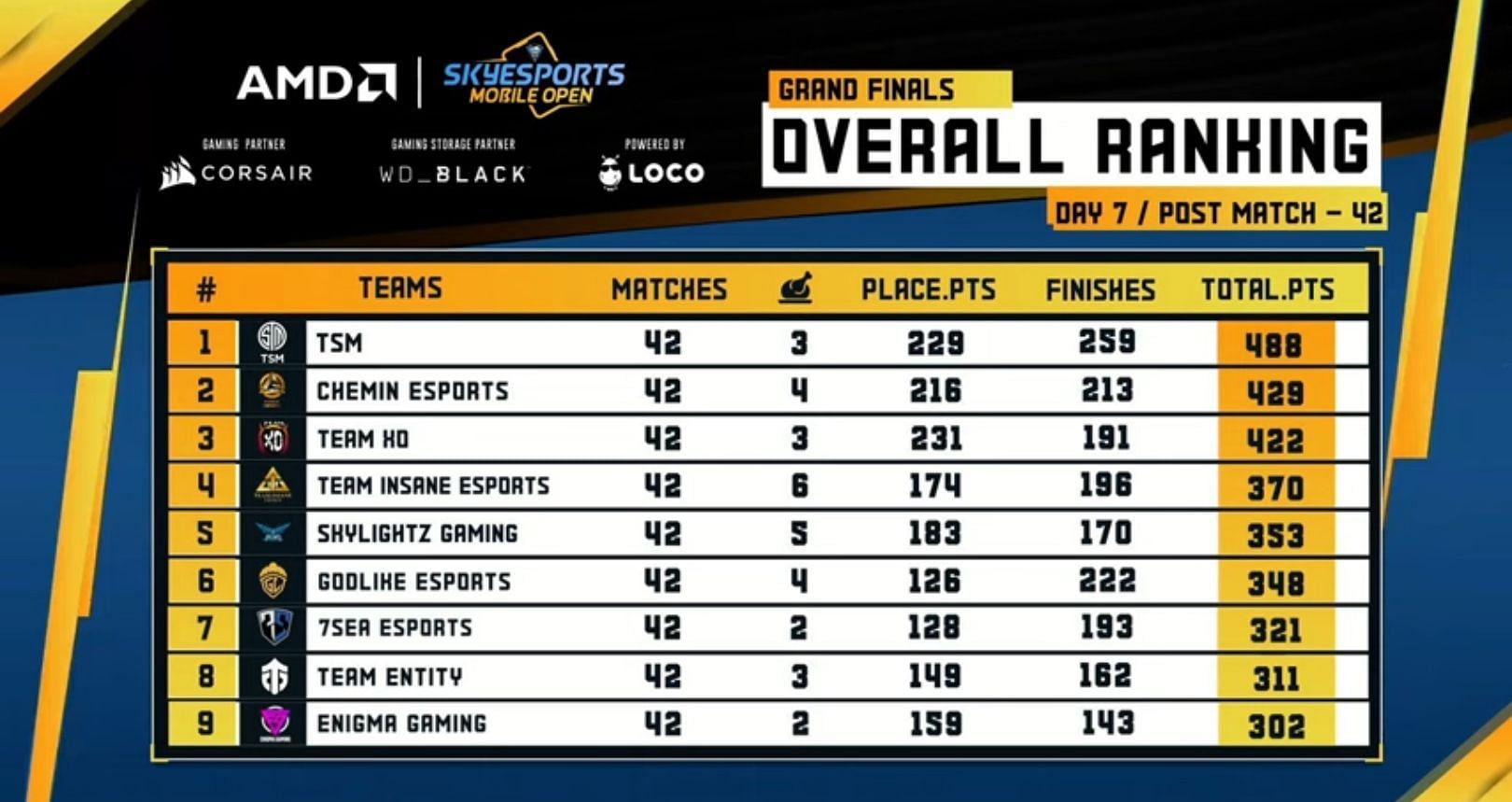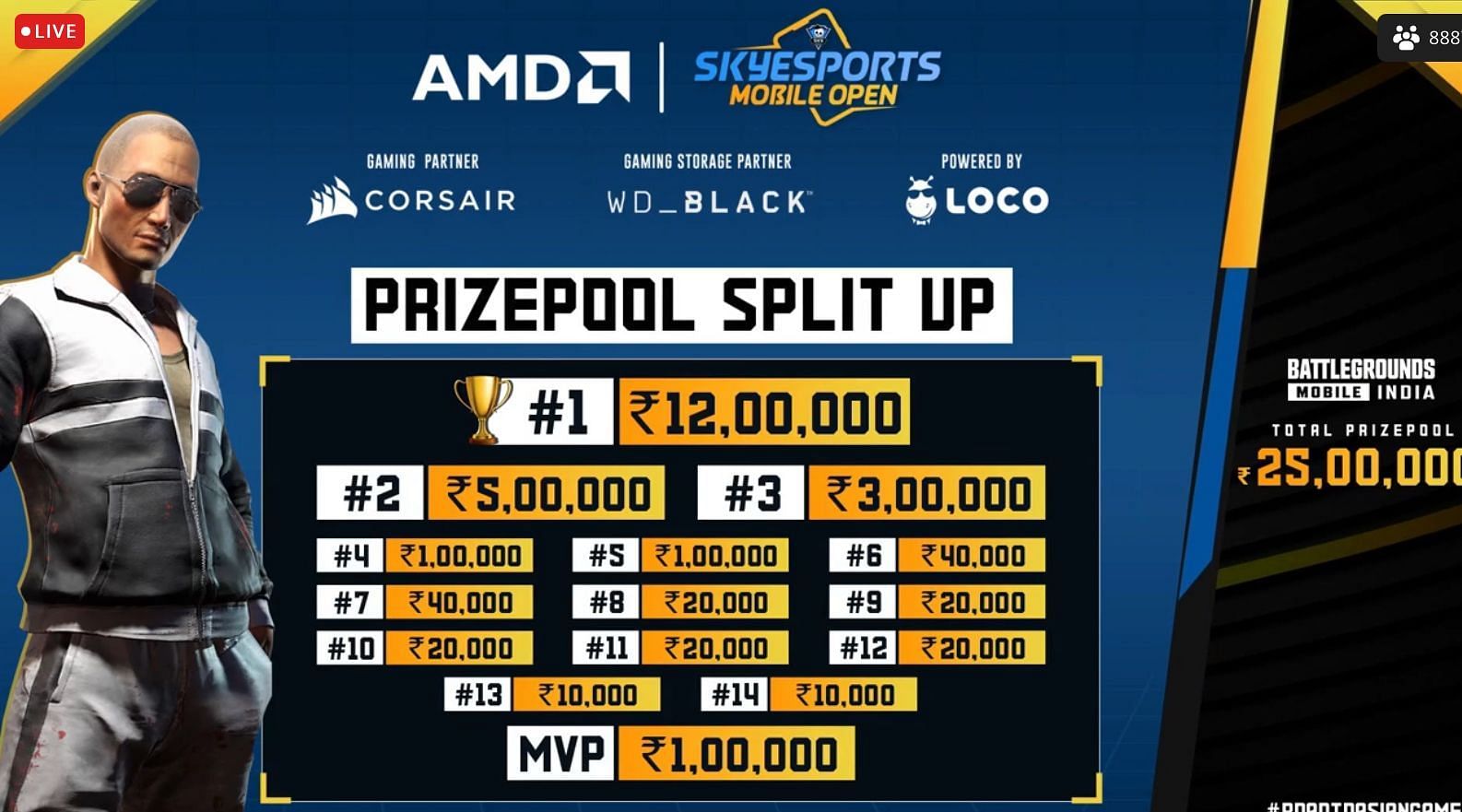 Skyesports Mobile Open BGMI Prize pool distribution 
Winning Team TSM took the big Prize Money of 12 Lakh INR home, while the runner-up Chemin received five lakhs INR. Team XO and Team Insane Esport who ranked third and fourth in the tournament got three lakhs and one lakh, respectively. ALong with the teams, player The MVP, NinjaJod, was rewarded with one lakh INR.