Swami Vivekananda Jayanti 2023: Motivational Quotes Thoughts on National Youth Day | Yuva Diwas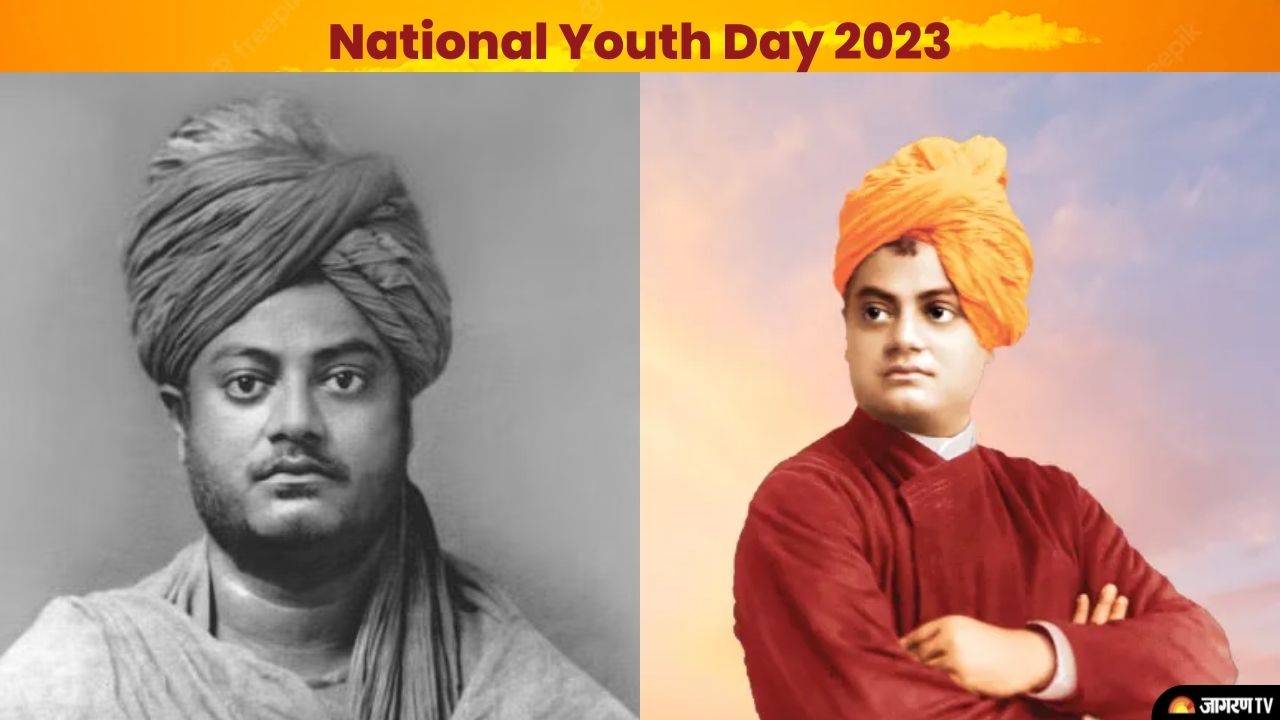 Swami Vivekananda Birth Anniversary 2023 | National Youth Day 2023: Swami Vivekananda was a prominent Indian Indian Hindu monk, philosopher, author, religious teacher and student of Indian mystic Ramakrishna. He was brn on 12 January 1863 in Kolkata. His birth anniversary is celebrated as the National Youth Day. 
National Youth Day 2023: Theme
National Youth Day 2023 theme is 'Viksit Yuva Viksit Bharat'
Why Swami Vivekananda's birth anniversary celebrated as National Youth Day?
National Youth Day is celebrated to honour Swamiji Vivekananda's beliefs and ideas, who had a great degree of faith in youth. Vivekananda constantly emphasised the importance of young people in the process of developing a nation and encouraged them to keep a positive outlook. 
Famous Speech on National Youth Day by Swami Vivekananda
Vivekananda represented India in Chicago in 1893 at the World Parliament of Religions. He emphasised the need to eradicate all types of fanaticism during his remarks. He introduced him to Hinduism's emphasis on love and compassion. The audience had given Swami Vivekananda a standing ovation for his address.
Swami Vivekananda's Motivational Quotes 
"We are what our thoughts have made us; so take care about what you think. Words are secondary. Thoughts live; they travel far"

"Take up one idea. Make that one idea your life - think of it, dream of it, live on that idea. Let the brain, muscles, nerves, every part of your body, be full of that idea, and just leave every other idea alone. This is the way to success".

"You cannot believe in God until you believe in yourself".

"Truth can be stated in a thousand different ways, yet each one can be true."

"Our duty is to encourage everyone in his struggle to live up to his own highest idea, and strive at the same time to make the ideal as near as possible to the Truth.".

"The Vedanta recognizes no sin it only recognizes error. And the greatest error, says the Vedanta is to say that you are weak, that you are a sinner, a miserable creature, and that you have no power and you cannot do this and that."

"May He who is the Brahman of the Hindus, the Ahura-Mazda of the Zoroastrians, the Buddha of the Buddhists, the Jehovah of the Jews, the Father in Heaven of the Christians give strength to you to carry out your noble idea."

"Condemn none: if you can stretch out a helping hand, do so. If you cannot, fold your hands, bless your brothers, and let them go their own way."