This Day in History: From Apollo program to Ramanujan's birthday, all major events happened on 22 Dec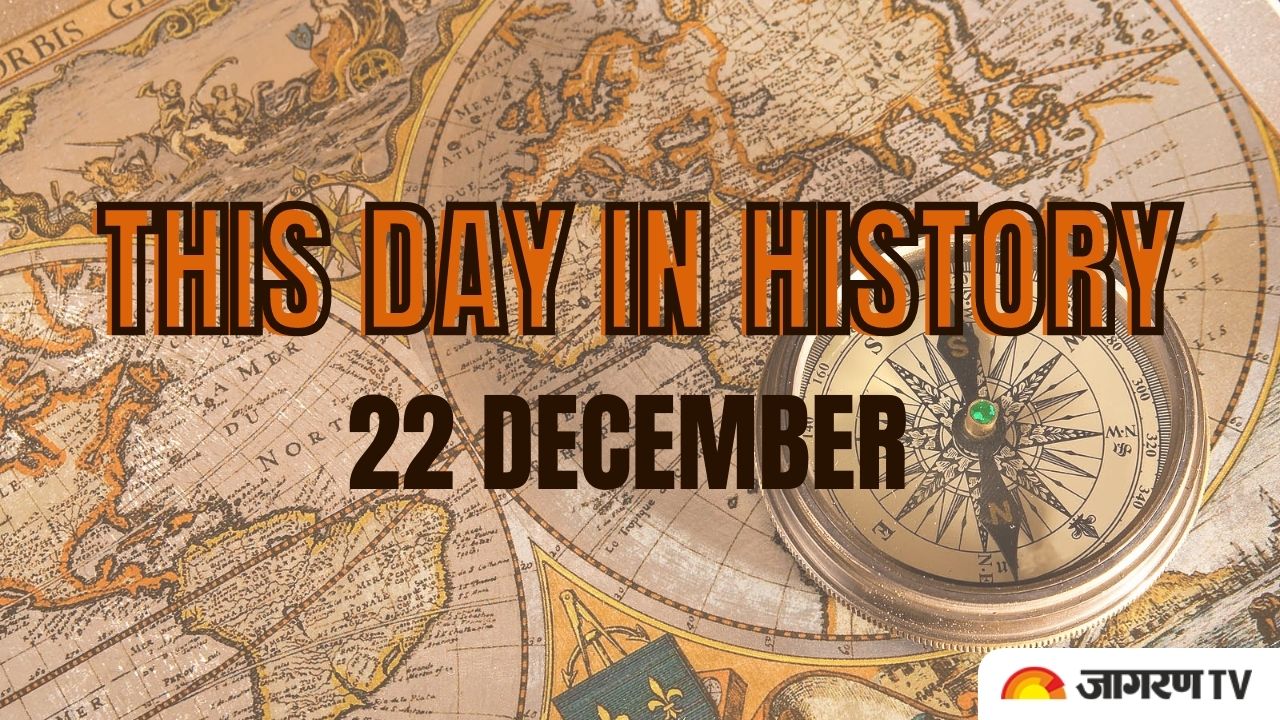 This Day in History: According to the Gregorian calendar, December 22 is the 356th day of the year and 357th in a leap year. From today only 9 nine days remain to celebrate the new year. 
On this day let's see some important events and anniversaries. We have compiled a list of some monumental events that happened all around the world on 22 December as well as birthdays of famous people.
10 Major events happened on 22 December
 
National Mathematics Day: On the birthday of mathematician, Srinivasa Ramanujan, the Indian government proclaimed 22 December the National Mathematics day.
Apollo Program: The Apollo program or the Project Apollo, was the third human spaceflight by the United States of America. This program was carried out by the National Aeronautics and Space Administration (NASA). Apollo was successfully launched today in 1968.

First modern Crossword puzzle: The New York World newspaper published the Ist modern Crossword Puzzle.

The Battle of Firoz Shah: The Battle of Firoz Shah began between British and Sikh forces during the First Sikh War. It happened on the Punjab Plain in the northern India region.

Birthday of Benjamin Disraeli: A British novelist and statesman. He was twice appointed as the prime minister in 1868, 1874–80.

Gangnam Style broke the record: South Korean music video Gangnam Style became the first video on YouTube to get one billion views.

Battle of Mandavgargh: In 1440AD, the Battle of Mandavgad was fought between the Rajputs, led by Rana Kumbha and the Sultanate army led by Mahmud Khilji. The battle was fought at a place called Mandu in Madhya Pradesh.

 Jawaharlal Nehru University established: In 1966, Jawaharlal Nehru University (JNU) in New Delhi was established by the Parliament of India under the 'JNU Act'.

The first freight train of India: In 1851, the first freight train was operated in Roorkee, India.10.

Devendranath Tagore joined the Brahmo Samaj: In 1843, Rabindranath Tagore's father Devendranath Tagore joined the Brahmo Samaj. It was the monotheistic sect of Hinduism. The movement began through various congregations of Bengalis in Calcutta in the year 1828.