VicKat Celebrate Togetherness of 1 Month, Post a Pic of Vicky Kaushal & Katrina Kaif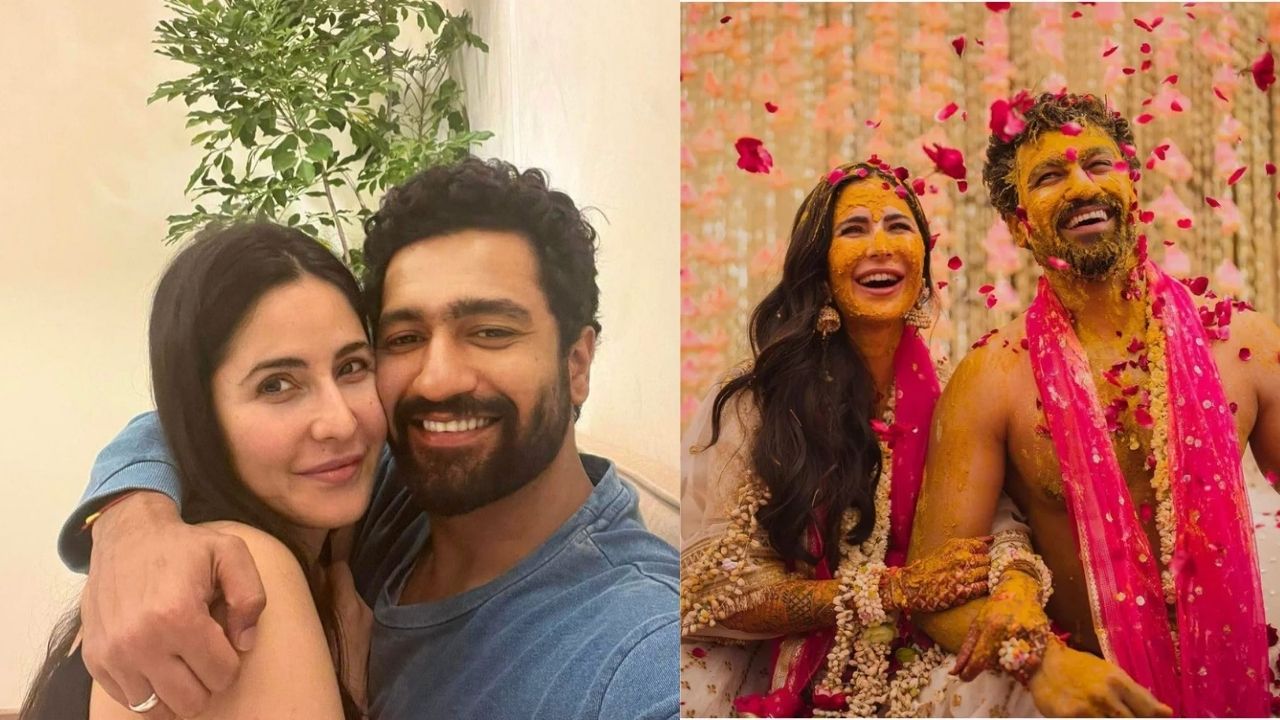 The most celebrated bollywood couple of the wedding season has been Katrina Kaif and Vicky Kaushal. The couple tied the knot on December 9, 2021 and today they are celebrating their 1 month anniversary. The intimate wedding took place in the heritage luxury fort of Udaipur, Rajasthan. The actress uploaded a picture on her instagram with husband Vicky Kaushal. She wished him a happy one month anniversary.
The actress happily put a caption to her picture with her husband, the post says, "Happppyyyyy one month my." She also posted anheart emoji after teh caption. The couple look adorable and deeply in love, the smiling faces of both the actors reveal that the past one month has really been wonderful for them. This is not the first time that Kat posted a picture with Vicky. After the marriage she has been quite active on her social media and keeps sharing snippets out of her beautiful matrimonial journey so far. She has shared the picture of her Chaunka Chardha ceremony before, aso she flaunted her mangalsutra. On Christmas too, the couple was seen posting pictures with the better half. Here is the Instagram post:
Both the actors are enjoying married life and will be seen in their upcoming projects soon. Katrina will be seen in Tiger 3 and Merry Christman, whereas Vicky will be seen in a rom-com with Sara Ali Khan.