Viral Video: Bride refuses to attend her own Varmala Ceremony in order to meet Vicky Kaushal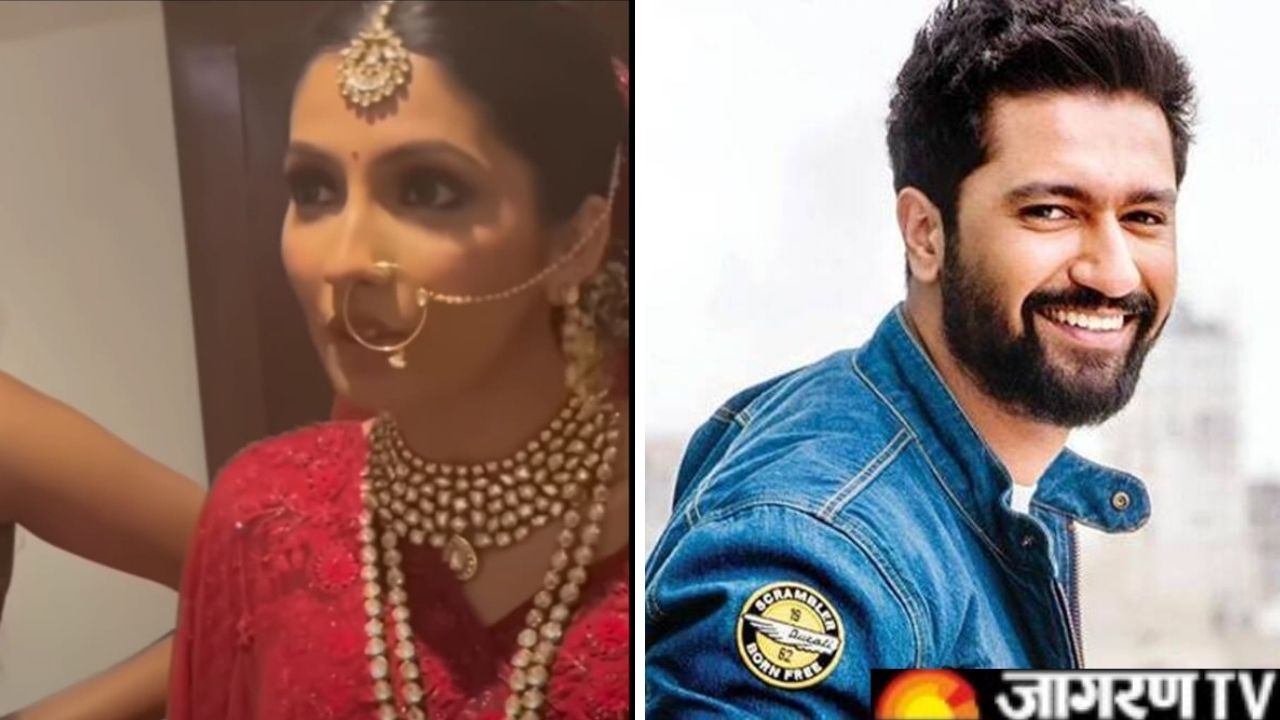 A video of a bride is going viral on instagram, where she refuses to attend her own varmala ceremony because she wants to meet Vicky Kaushal. It is seen in the video that Vicky Kaushal is present at a venue for some work and a marriage is taking place at that venue. When the bride and her friends get the news about Vicky being present at the venue, they rush towards his room to meet him. 
When they reach the room, Vicky's guard stops them and does not allow them to meet Vicky. The bride urges a lot to the guard but the guard does not want to disturb Vicky Kaushal. After a lot of requests the bride tells the guard that if Vicky does not meet her she won't attend her own Varmala ceremony, and will let the groom wait for her.
Her friends are also seen supporting her decision. They try to emotionally blackmail the guard but the guard does not even flinch. They request for just one photo with the bride but all their requests are seen to be thrown out. 
Now that's a true Vicky Kaushal fan. But this is not the first attempt of a fan desperately trying to meet Vicky. The actor has a huge fan following among girls. Many women have confessed to have a huge crush on the dashing actor who is not only killing the Bollywood scene by his acting but also with his looks and charm. The recently married actor has to deal with such problems a lot. And he has mentioned this in a lot of interviews too.