Watch: Doja Cat 30,000 Swarovski crystal dress reminds internet of 'Chota Pandit', funny memes surfaces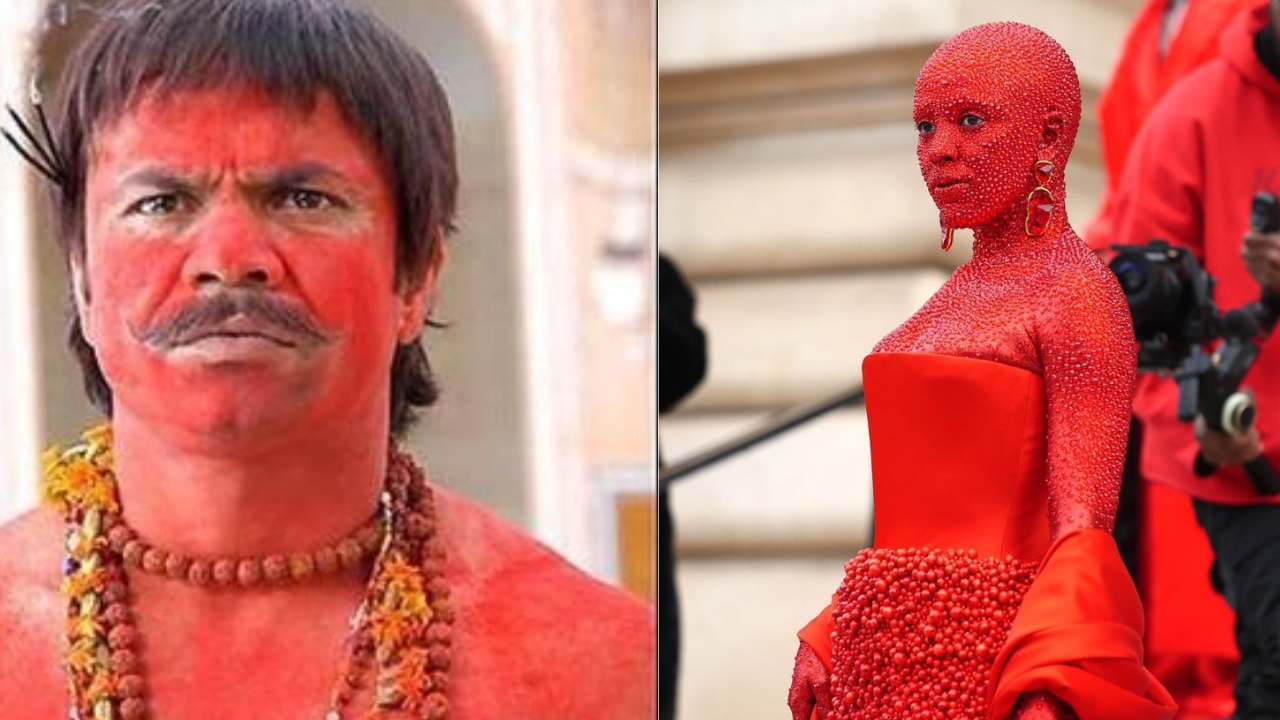 Doja Cat and Kylie Jenner have been constantly hitting the headlines ever since the duo attended the Schiaparelli's couture show. Both Doja and Kylie were spotted at the brand's spring/summer 2023 couture show which was held in the Petit Palais in Paris on January 23rd, 2023. If the occasion is Paris fashion week, the meme frenzy on celebs clothing is inevitable. This time too celebs were quite on a roar making heads turn but it was definitely the giant red Swarovski dress which caught the attention.
Doja Cat Swarovski crystal dress in Paris fashion week
The American rapper and 'Woman' crooner decked herself up in a crimson costume from the racks of Heritage fashion house, and painted every inch of her body in red body paint and sparkling Swarovski  crystals. Reportedly Doja chose to have her entire body covered in 30,000 red Swarovski crystals which she combined with silk tube corset styles top and skirt made of lacquered wooden beads. The shawl draped like a trail by designer Daniel Roseberry was adding extra drama in the whole fit. Doja's outrageous appearance did everything possible to enthral the online community gossip about the outfit
Doja Cat red dress invites meme frenzy
Ever since the pic from the event surfaced, Doja Cat's appearance alongside Kylie Jenner's Lion outfit has been trending on Twitter. Desi Netizens even compared Doja's red fit to that of Bhool Bhulaiyaa's Chota Pandit. Watch hilarious reactions.
 

 

 

View this post on Instagram
 

 

 

View this post on Instagram