World Elephant Day 2021 Special! Here Are Some Super Cute Elephant Videos To Help You Fight The Mid-Week Blues!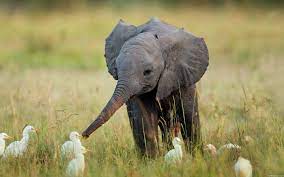 World Elephant Day 2021
World Elephant Day is observed every year on 12 August. This day is noted for generating awareness about the majestic animal. On this elephant day, don't forget to post a story or a dedicated honouring these cute jumbos on your social media platforms.
World Elephant Day History
World Elephant Day demands you to experience elephants in non-exploitive and sustainable environments where elephants can grow under care and protection. On World Elephant Day, August 12, show your concern, share your knowledge and support solutions for the better care of captive and wild elephants.
Elephant Cute Videos
Cuteness alert!! Here are some cute and funny videos that will surely brighten up your day:
 

 

 

View this post on Instagram
 

 

 

View this post on Instagram
 

 

 

View this post on Instagram
 

 

 

View this post on Instagram
 

 

 

View this post on Instagram
 

 

 

View this post on Instagram