World Sleep Day 2023: What Sleep Deprivation can Lead to? | Causes of Sleeplessness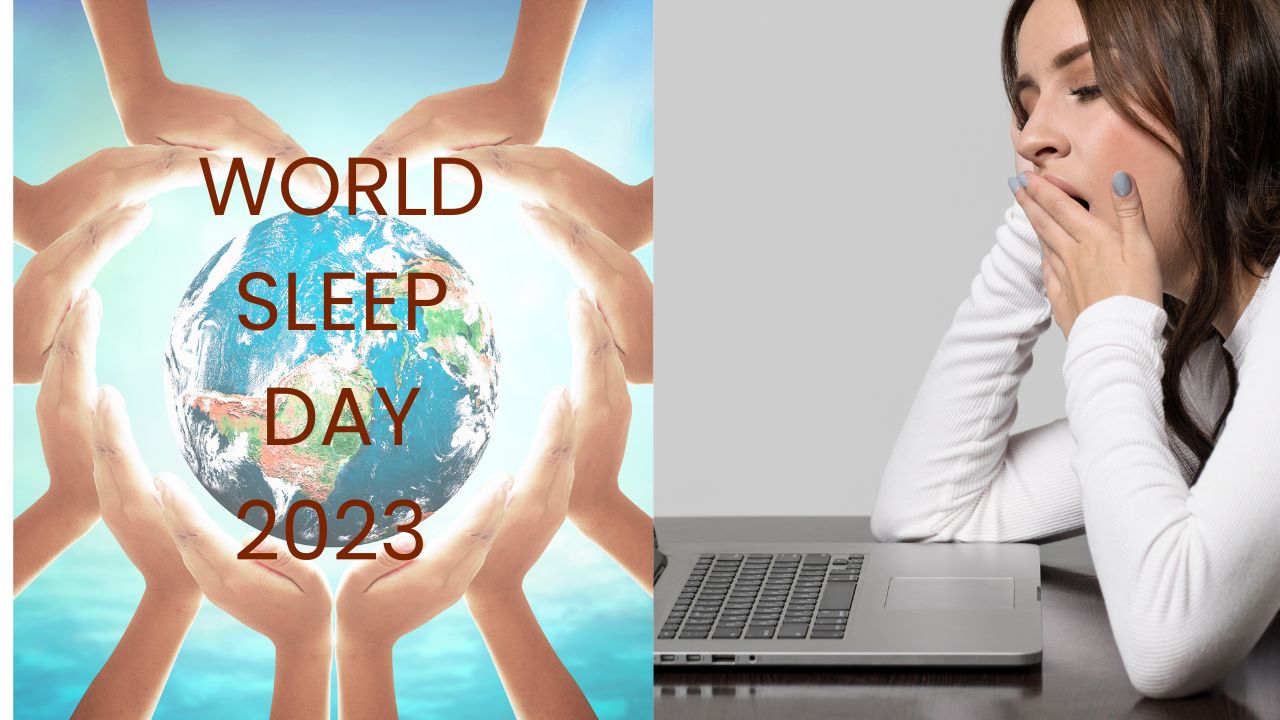 World Sleep Day is observed annually on March 17 to raise public awareness of the value of restful sleep and the challenges associated to it. It is a yearly event intended to raise awareness of the value of sleep and the connection between poor sleeping habits and a host of diseases and disorders. On the initiative of the World Sleep Society, a nonprofit organisation that seeks to advance sleep health globally, it is observed during the third week of March.
World Sleep Day 2023 Significance
The National Institutes of Health (NIH) state that while you sleep, your body is trying to promote normal brain function and preserve your physical well-being. Sleep supports growth and development in kids and teenagers. Over time, getting insufficient sleep can increase your chance of developing chronic health issues. improved cognition, health, performance, reduced weight gain, improved calorie management, and improved athletic performance. According to the American Psychological Association, millions of individuals do not get enough sleep, and many of them experience sleep disorders. Sleep is crucial for a person's health and well-being.
World Sleep Day 2023 Theme
This year, the theme for World Sleep Day is 'Sleep is Essential for Health'. It highlights the importance of sleep for maintaining good health and happiness.
Causes of Sleep Deprivation and Insomnia 
Stress

Irregular work schedule 

Poor Sleeping habits 

Eating heavy meals during evening times

Watching mobile screen before going to the bed

Hypertension

Caffeine and Alcohol intake 

Mental disorders

Some medications can also sleep deprivation 
Risk Factors and Effects of Sleep Deprivation on Your Body
Serious Health Problems- Sleep deprivation can lead to serious health ailments like anxiety, Heart disease, Heart attack, Diabetes etc. 

 Lower Libido- Sleep specialists have researched that sleep-deprived men and women report lower libidos and less interest in sex.

 Ages Your Skin- The majority of people have experienced swollen eyes and sallow skin after a few nights without sleep. But, it appears that little sleep over time might result in dull skin, fine wrinkles, and dark circles under the eyes.

Forgetfulness- When one is deprived of sound sleep, he/she may experience fogginess in thought process and devere forgetfulness. 

Weight Gain-  Lack of sleep seems to be related to an increase in hunger and appetite, and possibly to obesity. 

Weakened immune system- You might be more prone to frequent infections, respiratory illnesses, or colds.